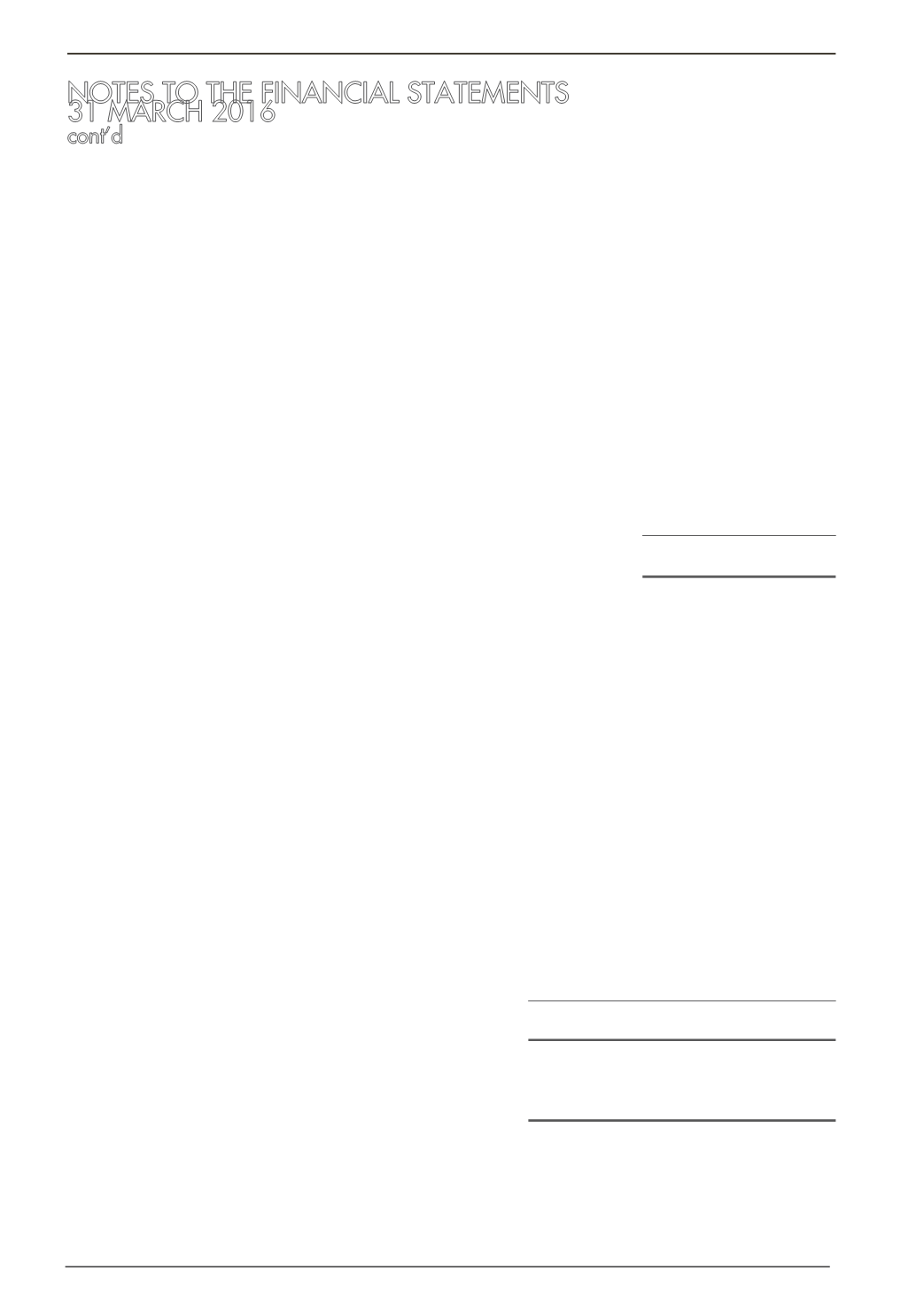 page
176
KUMPULAN FIMA BERHAD
(11817-V) |
Annual Report
2016
38. FINANCIAL RISK MANAGEMENT OBJECTIVES AND POLICIES (CONT'D)
(b) Liquidity/Funding Risk (Cont'd)
Analysis of financial instruments by remaining contractual maturities (Cont'd)
Contractual Cashflow
on demand or within
one year
2016
2015
RM'000
RM'000
Company
Financial liabilities:
Trade and other payables
1,348
651
Due to subsidiaries
25,344
23,438
Borrowings
13,020
4,532
Total undiscounted financial liabilities
39,712
28,621
(c) Foreign Currency Risk
The Group is exposed to transactional currency risk primarily through sales and purchases that are
denominated in a currency other than the functional currency of the operations to which they relate. The
currencies giving rise to this risk are primarily Indonesian Rupiah and Papua New Guinea Kina. The
Group does not practise any fund hedge for its purchases and sales transaction.
The net unhedged financial assets and financial liabilities of the Group that are not denominated in the
functional currency of the Company are as follows:
Papua New
Indonesian
Guinea
Rupiah
Kina
Total
RM'000
RM'000
RM'000
At 31 March 2016:
Assets
- Trade and other receivables
21,841
26,607
48,448
- Cash and cash equivalents
18,427
26,005
44,432
40,268
52,612
92,880
Liabilities
- Trade and other payables
7,843
12,300
20,143