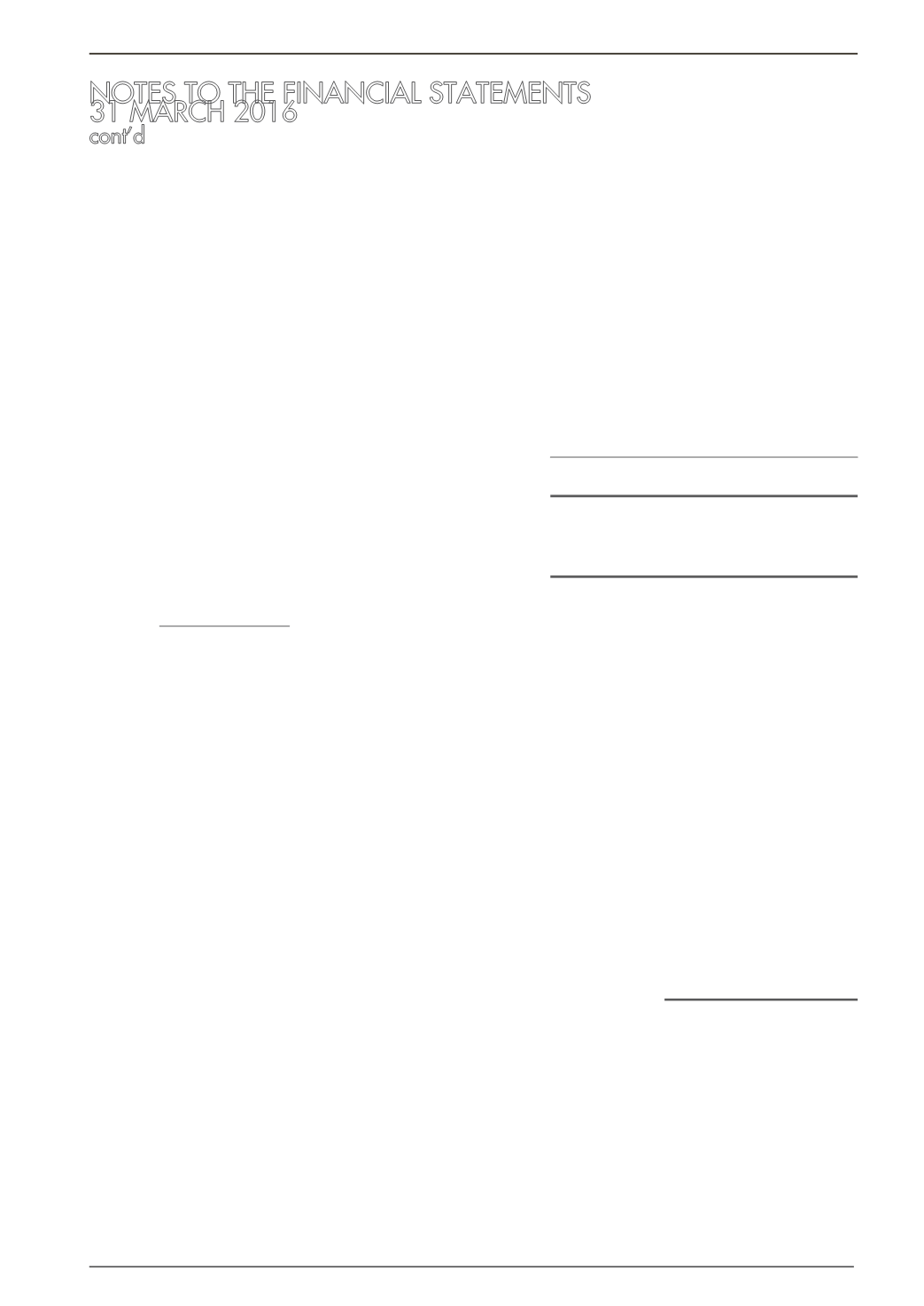 page
177
KUMPULAN FIMA BERHAD
(11817-V) |
Annual Report
2016
38. FINANCIAL RISK MANAGEMENT OBJECTIVES AND POLICIES (CONT'D)
(c) Foreign Currency Risk (Cont'd)
Papua New
Indonesian
Guinea
Rupiah
Kina
Total
RM'000
RM'000
RM'000
At 31 March 2015:
Assets
- Trade and other receivables
19,857
25,367
45,224
- Cash and cash equivalents
45,089
17,442
62,531
64,946
42,809
107,755
Liabilities
- Trade and other payables
18,275
39,829
58,104
Sensitivity analysis
The following table demonstrates the sensitivity of the Group's profit net of tax to a reasonably possible
change in the Indonesian Rupiah ("IDR") and Papua New Guinea Kina ("PNGK") exchange rates
against the functional currency of the affected group companies ("RM") with all other variables held
constant.
Group
2016
2015
Effect on
Effect on
profit
profit
before tax before tax
RM'000
RM'000
IDR - strengthen 5% (2015: 5%)
1,621
2,334
IDR - weaken 5% (2015: 5%)
(1,621)
(2,334)
PNGK - strengthen 2% (2015: 3%)
806
89
PNGK - weaken 2% (2015: 3%)
(806)
(89)
(d) Credit Risk
Credit risk, or the risk of counterparties defaulting, is controlled by the application of credit approvals,
limits and monitoring procedures. Credit risk is minimised and monitored via strictly limiting the Group's
associations to business partners with high creditworthiness. Trade receivables are monitored on an
ongoing basis via Group management reporting procedures.
The Group does not have any significant exposure to any individual customer or counterparty except with
the Government Agencies as disclosed in Note 20. The Group does not have any major concentration
of credit risk related to any financial instruments.