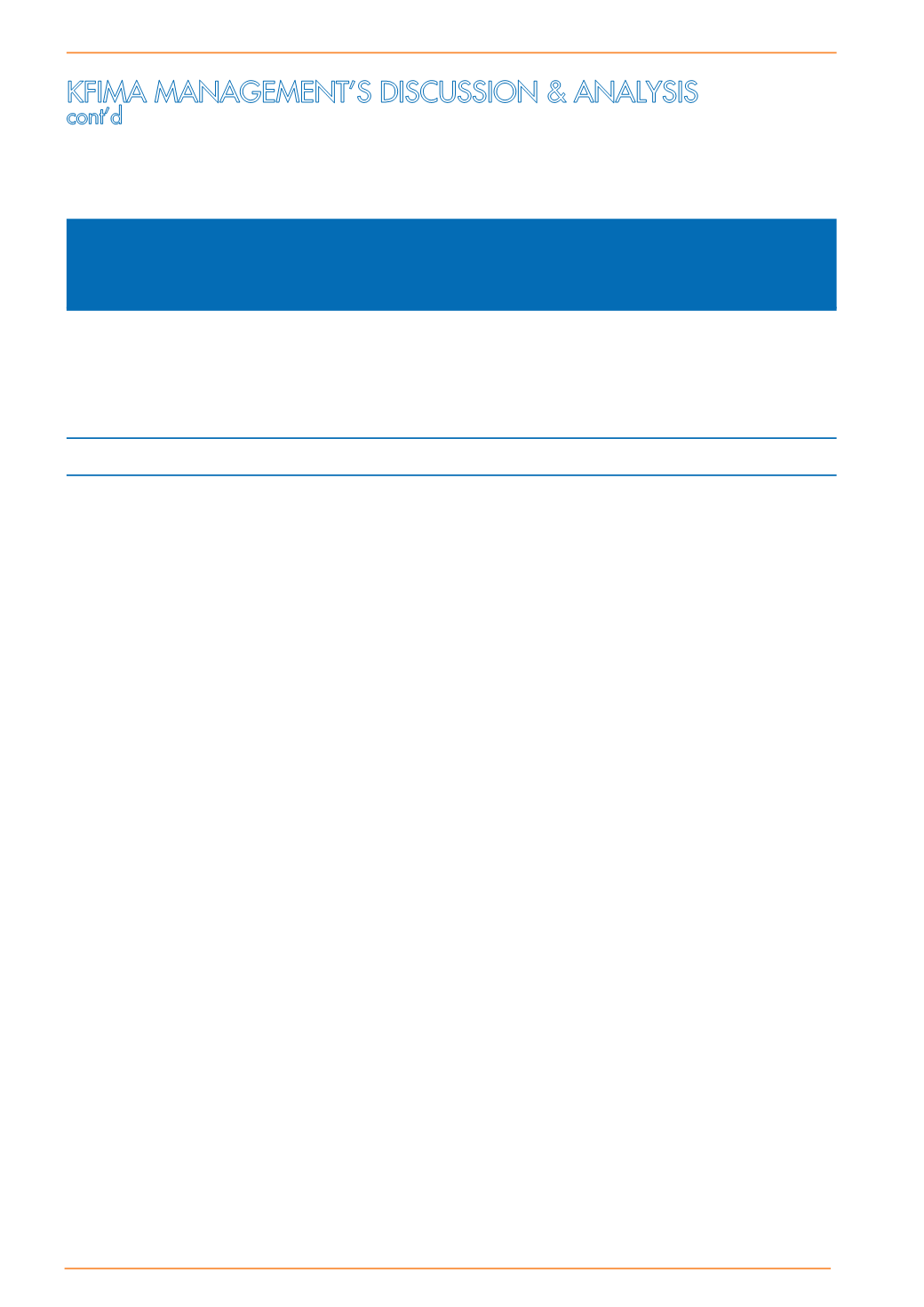 page
24
KUMPULAN FIMA BERHAD
(11817-V) |
Annual Report
2016
PBT
contributions from the segments are as follows:
%
%
Contribution
Contribution
FYE2016 (from Group FYE2015 (from Group
RM million PBT)
RM million PBT)
Manufacturing
54.01
48.4
50.54
41.3
Plantation
14.78
13.2
24.73
20.2
Bulking
38.88
34.8
38.08
31.1
Food
4.72
4.2
0.28
0.3
Others *
(2.39)
(2.1)
4.53
3.7
Associate Companies
1.67
1.5
4.14
3.4
Group PBT
111.67
100.0
122.30
100.0
* rental income and property management services
•
The Manufacturing Division's PBT increased by 6.9% to RM54.01 million mainly on the back of the higher
revenue generated and lower depreciation costs.
•
Plantation Division's PBT decreased by 40.2% to RM14.78 million, impacted by higher manuring costs
of RM3.6 million following the implementation of an improved fertilizer application programme by PTNJL.
In addition, withholding tax on foreign dividend income increased by RM1.7 million while interest income
decreased by RM1.1 million.
•
Bulking Division's PBT improved 2.1% due to higher contributions from the edible oil and technical fats
product segments.
•
Food Division's PBT improved from RM0.28 million recorded in the year before to RM4.72 million largely due
to lower overheads as well as implementation of a number of operational efficiency projects.
•
Share of profits from associate companies registered a y-o-y decline in PBT of 59.7%
Profit After Tax
declined by 4.8% to RM80.00 million in line with the decrease in PBT.
ROE
of 8.1% recorded in FYE2016 based on an average shareholders' equity of RM988.65 million (FYE2015 –
RM685.28 million) was in line with the decrease in net earnings, as compared to 12.26% recorded in the previous
financial year.
ROCE
decreased to 10.7% for FYE2016, down from 12.8% recorded last year. This is due to higher percentage
decrease in EBIT as compared to the percentage increase in average capital employed.
The Group will endeavour to enhance ROE and ROCE by continuous improvement in operating performance and
by active management of its capital structure.
For FYE2016, the Group spent a total of RM53.11 million for
Capital Expenditure ("CAPEX")
comprising of
biological assets expenditure (RM28.84 million) and property, plant & equipment (RM24.27 million). The Group
retains strong discipline in respect of CAPEX, with generally conservative business cases and appropriate
benchmarks applied to commensurate with the nature and/or risks of the activity or project.
The Group's
Shareholders' Equity
as at FYE2016 stood at RM999.29 million, an increase of RM21.28 million or
2.2% over the previous financial year due to improvements in the Group's retained earnings.
The Group also continues to maintain a healthy cash and bank balance, which stood at RM247.59 million.