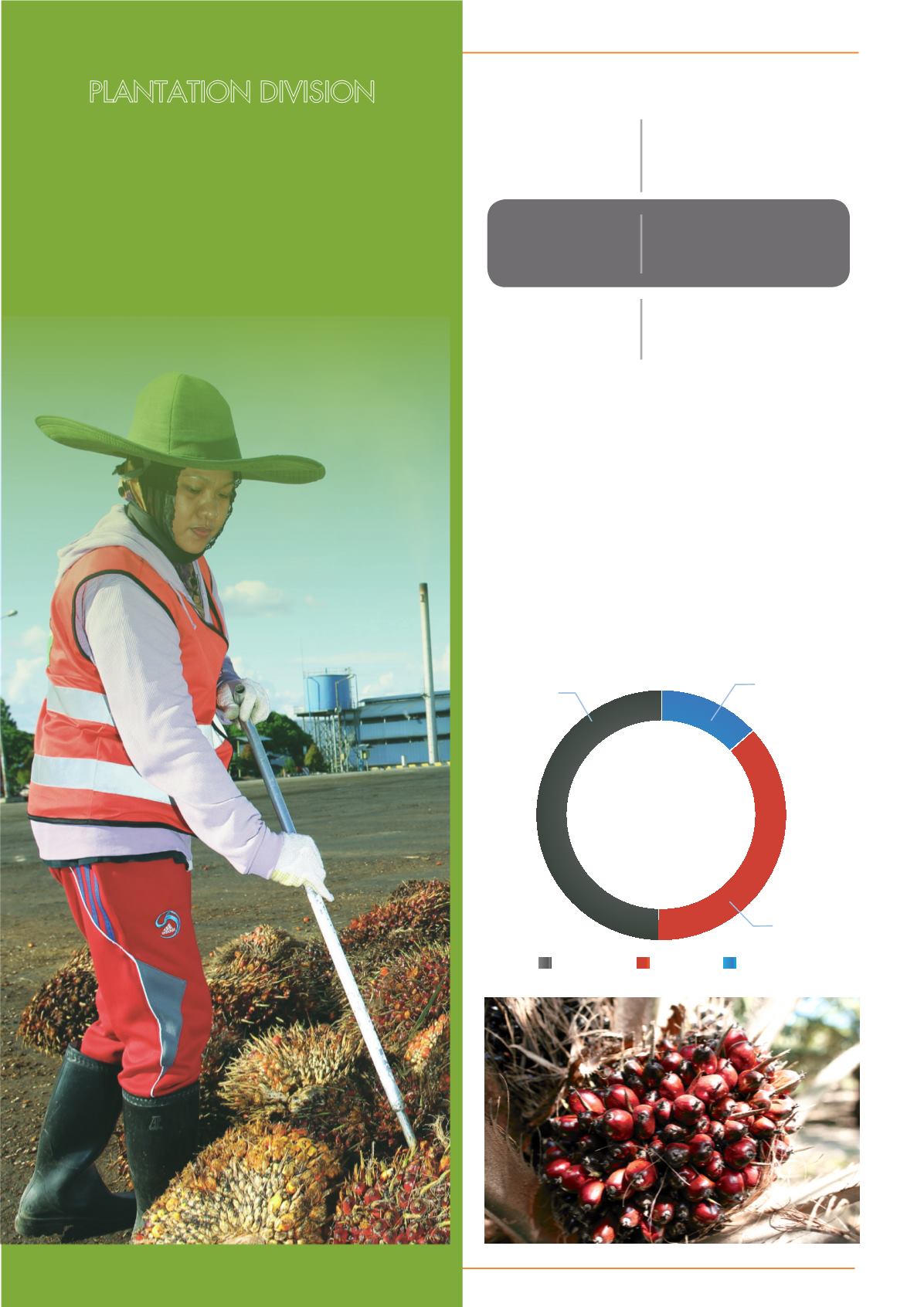 page
27
KUMPULAN FIMA BERHAD
(11817-V) |
Annual Report
2016
Revenue fell 2.6% to RM112.63 million on the back
of lower average price for Crude Palm Oil ("CPO").
In tandem, PBT declined 40.2% to RM14.78 million.
During the year under review, fresh fruit bunch
("FFB") production reached 164,738MT compared to
the 162,526MT harvested last year, with an average
yield of 21.26MT per mature hectare. Production of
CPO and Crude Palm Kernel Oil ("CPKO") by the
Company's Indonesian subsidiary, PT Nunukan Jaya
Lestari ("PTNJL") during the year under review totalled
45,387MT (2015: 47,649MT) and 3,363MT (2015:
1,191MT) respectively.
Business Overview
The Group owns and operates 13
estates in Malaysia and Indonesia
with a land bank totalling 29,544.58
hectares, of which 12,545.70 hectares
have been planted with oil palm.
Planted Area (Ha)
Sarawak
Indonesia
Peninsula
Sarawak
4,610.37
Indonesia
6,432.99
Peninsula
1,502.34
REVENUE
Profit
Before Tax
(PBT)
MILLION
RM
14.78
2,000
ha
New Land
Bank ACquired
- 40.2%
MILLION
RM
112.63
- 2.6%
DECREASE
Y-o-Y
DECREASE
Y-o-Y