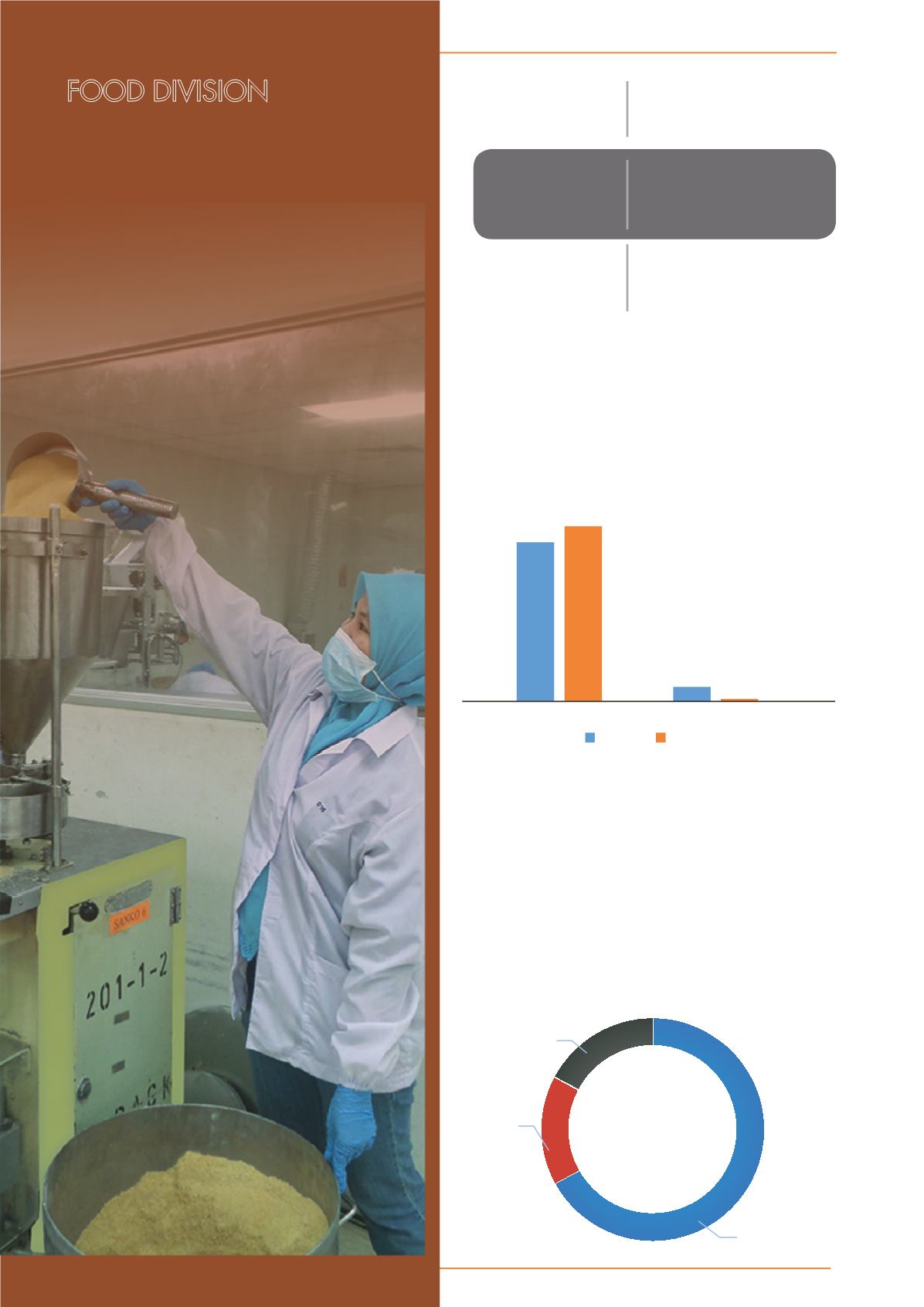 page
34
KUMPULAN FIMA BERHAD
(11817-V) |
Annual Report
2016
DECREASE
Y-o-Y
Business Overview
The Division is involved in manufacturing
& distribution of canned fish as well food
packaging. Presently, the division operates
in Papua New Guinea ("PNG") and Malaysia
via its subsidiaries namely International
Food Corporation Limited ("IFC") and Fima
Instanco Sdn Bhd ("FISB") respectively.
88.42
(RM' Million)
90.76
4.72
0.28
Revenue
PBT
2016
2015
Product Volume by Cartons
Canned Fish
Mackerel
271,261
Tuna -
Domestic
64,431
Tuna - Export
67,400
For the year under review, the Food Division's revenue
decreased 2.8% to RM88.42 million compared to
last year. However, PBT improved markedly from
RM0.28 million recorded in the year before to RM4.72
million largely due to lower overheads as well as
implementation of a number of efficiency projects to
reduce the fixed and variable costs of our operations.
The domestic business environment in PNG remains
tough and IFC continues to be impacted by weak
consumer markets and heightened competition. While
export of tuna products remained relatively stable in
our major markets in the European Union, volumes
of canned mackerel and canned tuna sold in the local
PNG market overall were respectively 1.1% and 18.0%
lower than last year.
REVENUE
Profit
Before Tax
(PBT)
MILLION
MILLION
RM
4.72
RM
16.45
+14.8%
TUNA SALES
REVENUE
> 100%
MILLION
RM
88.42
- 2.6%
INCREASE
Y-o-Y
INCREASE