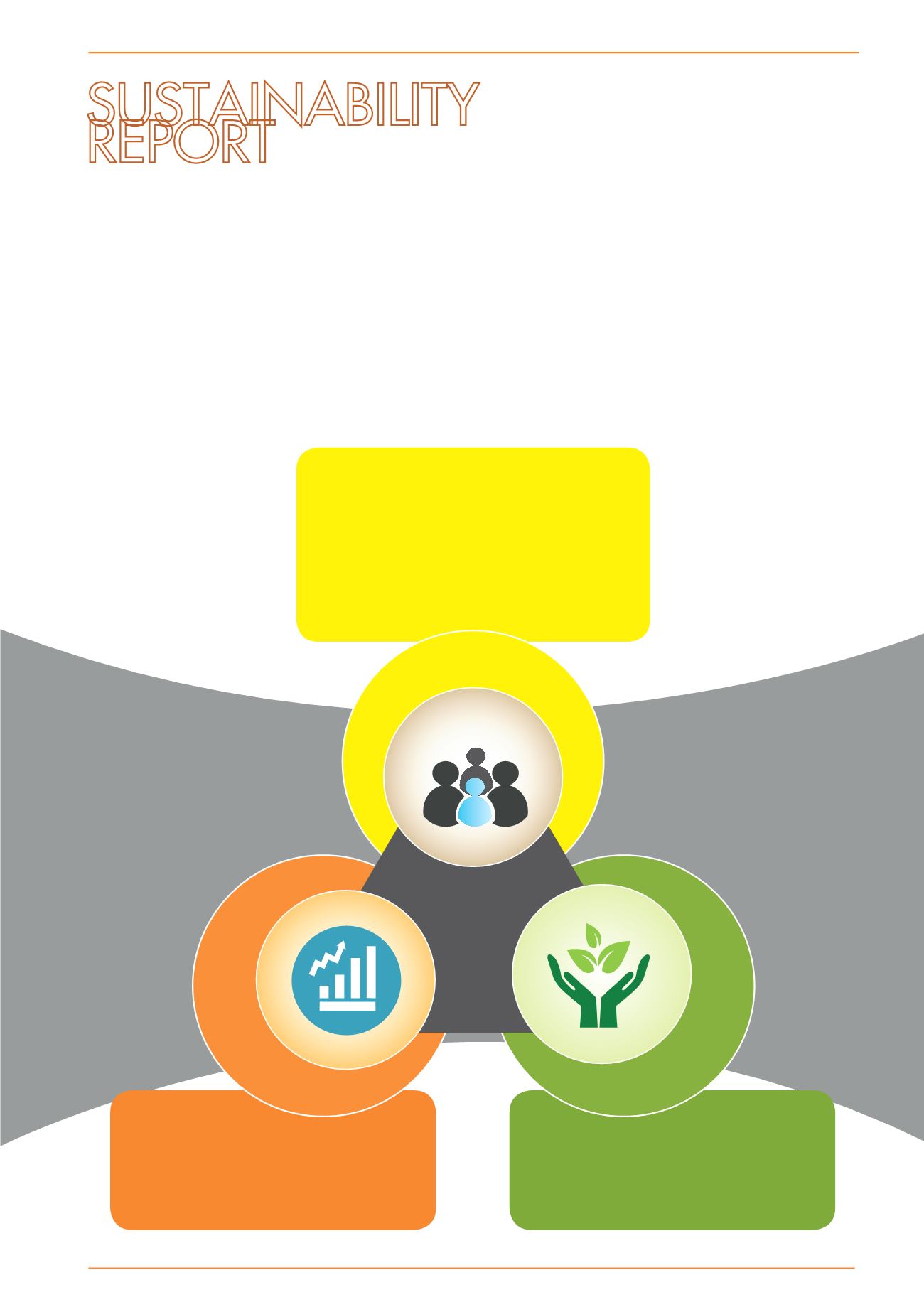 page
37
KUMPULAN FIMA BERHAD
(11817-V) |
Annual Report
2016
We define sustainability in a way that brings
responsibility and accountability into every business
activity and process. Doing business with sustainability
in mind is not only a matter of balanced corporate
responsibility, but is also sensible from a business
perspective. We can only retain our competitive edge
if we fully dedicate ourselves to our customers, our
employees, our services, the environment and the
local communities where we operate.
As our sustainability practices evolve, we know we
must focus on what's right for our business. We
care deeply about issues such as the health and
safety of our employees, environmental protection,
product quality and safety, resource conservation,
support for the communities we operate in and
returning profits to our shareholders. Towards this
end, we will continue to work with our stakeholders
and others on common-ground sustainability
efforts. We acknowledge that not every effort works
well for every company, but by carefully selecting
opportunities, we can share ideas and leverage
resources as we continue to learn and progress as
a corporation.
Employees
●
Diversity and inclusiveness
●
Professional development
●
Employee engagement
Community
● Community engagement programs
● Promote socio-economic development
●
Stakeholder engagement
●
Quality standards
●
Sustainable Agricultural Practices
●
Minimize operational footprint
●
Improve resource efficiency
●
Occupational Safety & Health
M
A
R
K
E
T
P
L
A
C
E
E
N
V
I
R
O
N
M
E
N
T
S
O
C
I
A
L