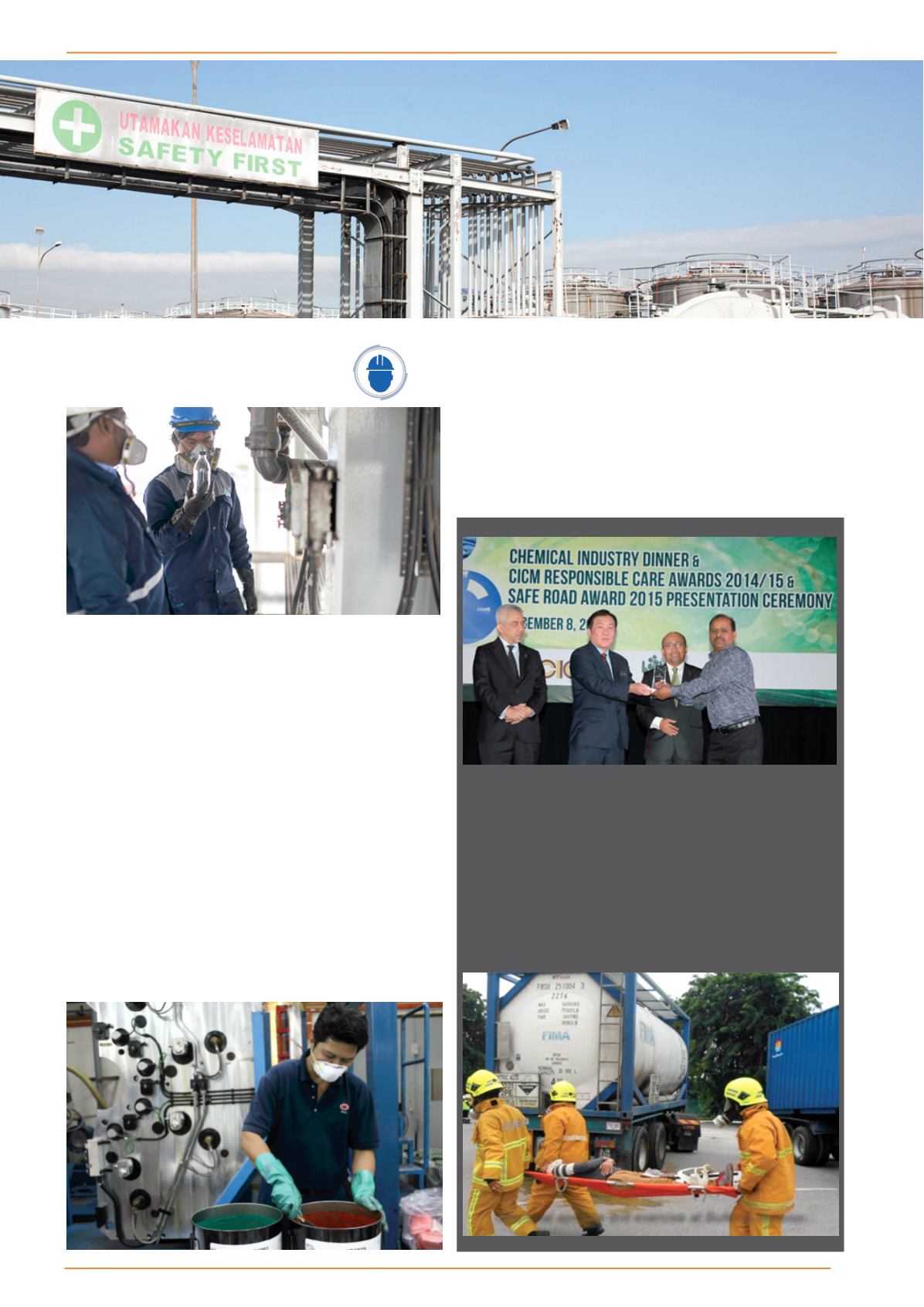 page
46
KUMPULAN FIMA BERHAD
(11817-V) |
Annual Report
2016
Emergency preparedness is an important aspect
within our operations, thus our facilities are equipped
with firefighting systems and have in place adequate
response plans, spill prevention and other programs to
respond to emergencies.
Occupational Safety & Health
Chemical spillage drill exercise at Bulking Division
Bulking Division
We regard safeguarding of our employees, neighbours,
visitors and assets as a core indicator of our business
success.
Towards thisend,wecomplywithall the relevant national
laws, regulations and other requirements relating to
best practices in occupational safety and health; and
constantly carry out activities aimed at preventing
work injuries. Preventive and scheduled maintenance
are regularly performed on all the Group's facilities,
plants, storage tanks and terminals; whereupon
repairs and replacements are made when necessary
or appropriate. Employees who use any machinery are
trained to do so properly, while training programmes in
the use of personal protective equipment for workers
handling or exposed to hazardous materials are
regularly conducted and have been, and will continue
to be, a vital part of the Group's operations.
During the year under review, Fimachem Sdn Bhd was
presented with Merit Awards in the Employee Health
and Safety Code and Distribution Code categories
at the Chemical Industries Council of Malaysia
Responsible Care Awards 2014/2015. We are indeed
very proud of this achievement, as it is a testament of
our continuous efforts to improve our safety practices
and procedures.