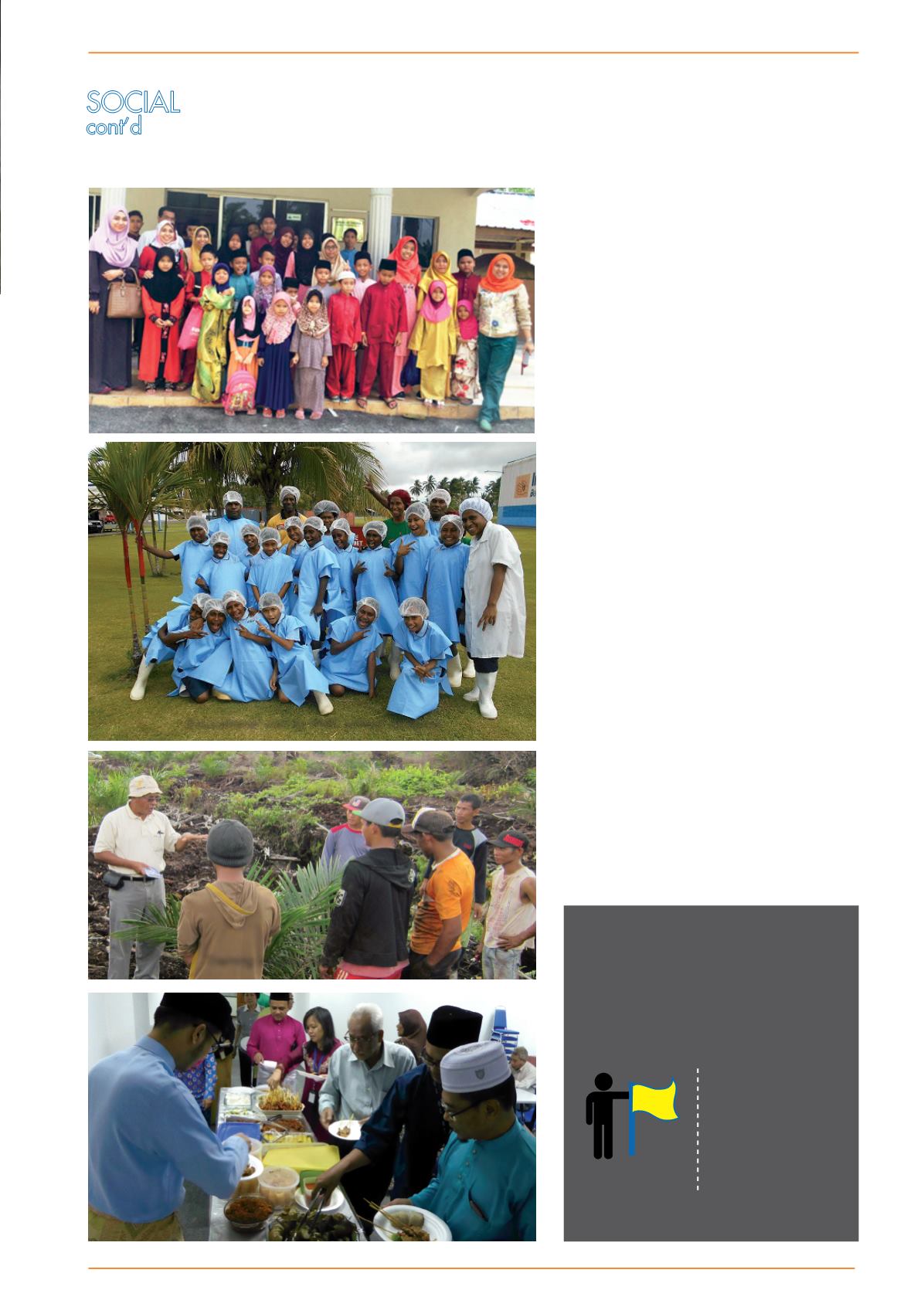 page
53
KUMPULAN FIMA BERHAD
(11817-V) |
Annual Report
2016
As part of our effort to ease the burden of
the less fortunate during the holy month of
Ramadhan, we made contributions in the
form of donations and support in kind to
Komuniti Perwani 1Malaysia Gombak and
Rumah Anak-anak Yatim YAPIN Banting.
The Group offers placements to university
students to undergo on-the-job programmes
in various functions within the Group to
gain the skills and experience they need to
access entry-level job opportunities. During
the year, 7 students from the Printing
Faculty of Institut Latihan Perindustrian, a
government vocational education training
centre, underwent a 6-month work-based
training programme at our
Manufacturing
Division
. PTNJL also received 45
students from various universities in
Indonesia to undergo a 3-month internship
programme during the year. At the end of
the programme, selected students were
absorbed as permanent employees of the
Manufacturing Division's production unit
and PTNJL's oil mill, respectively.
To foster the economy in the communities
near our projects, the Group hires and
trains local employees at our jobsites,
providing technical training and skills to
improve workers' wage-earning potential.
We also do business with local suppliers
whenever possible; to further stimulate
regional business development.
Community
Engagement
spent on
community
activities
>RM300,000
Training session for estate workers
Hari Raya Celebration at Head Office
Educational visit by PNG school students
Rumah Anak-anak Yatim YAPIN Banting