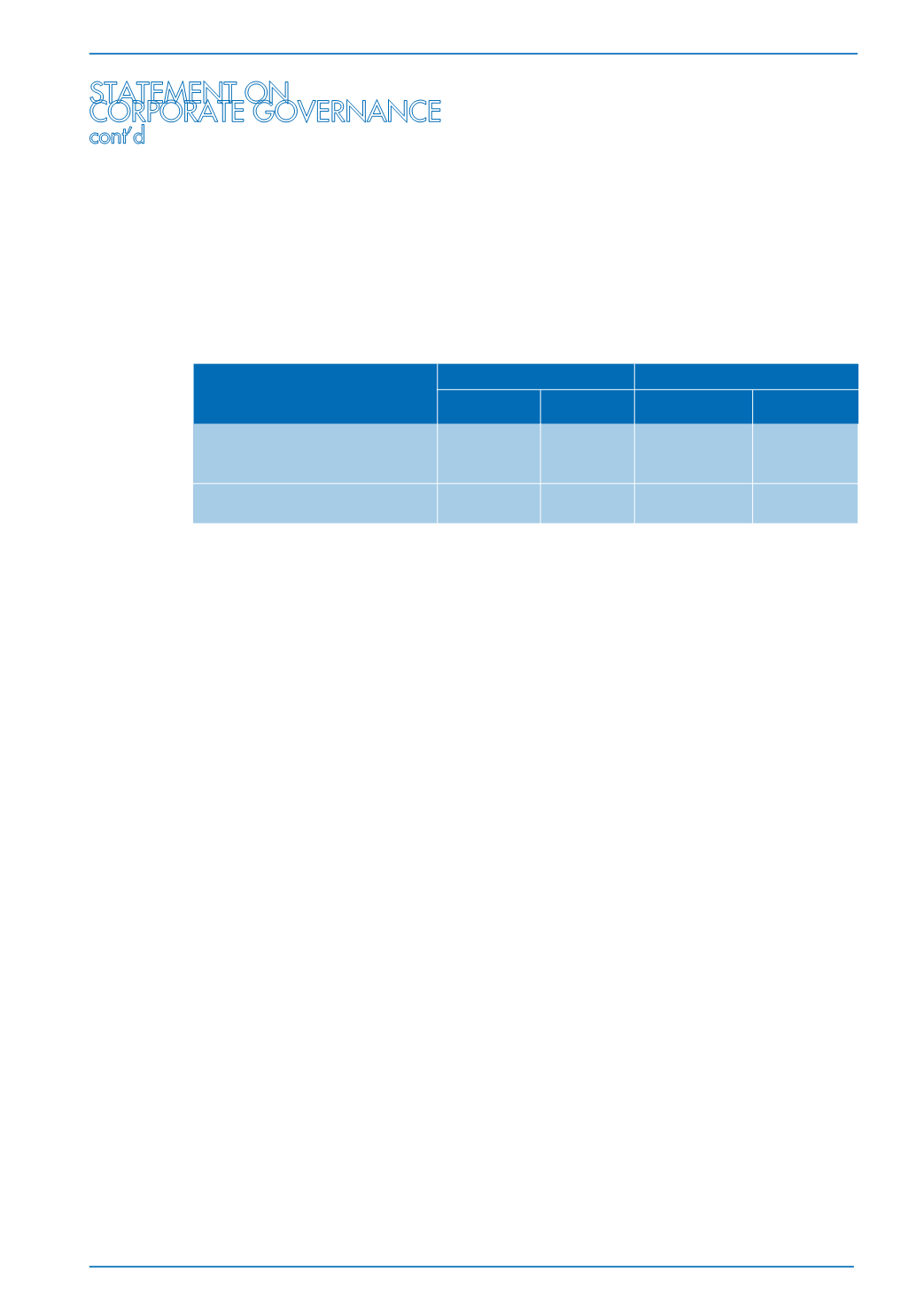 page
69
KUMPULAN FIMA BERHAD
(11817-V) |
Annual Report
2016
During the financial year under review, the Audit Committee held 2 meetings with the external
auditors without any executive members of the Board or senior management being present on
financial and other matters. The external auditors has also presented its written assurance on
independence through their Audit Plan and Report to the Audit Committee for the audit of the
statutory financial statements for the financial year ended 31 March 2016.
The particulars in relation to the audit and non-audit fees incurred by the Company and its
subsidiaries for the financial year under review, are as follows:
Audit Fees (RM'000) Non Audit Fees (RM'000)
2016
2015
2016
2015
Company
103
148
8
8
Subsidiaries
596
559
8
8
TOTAL
699
707
16
16
Statement of Compliance
The Board considers that the Company has complied with the relevant Principles and Recommendations as set
out in the MCCG 2012 other than those disclosed within this Statement on Corporate Governance.
This statement is made in accordance with the resolution of the Board of Directors dated 17 June 2016.
TAN SRI DATO' IR. MUHAMMAD RADZI BIN HAJI MANSOR
Chairman