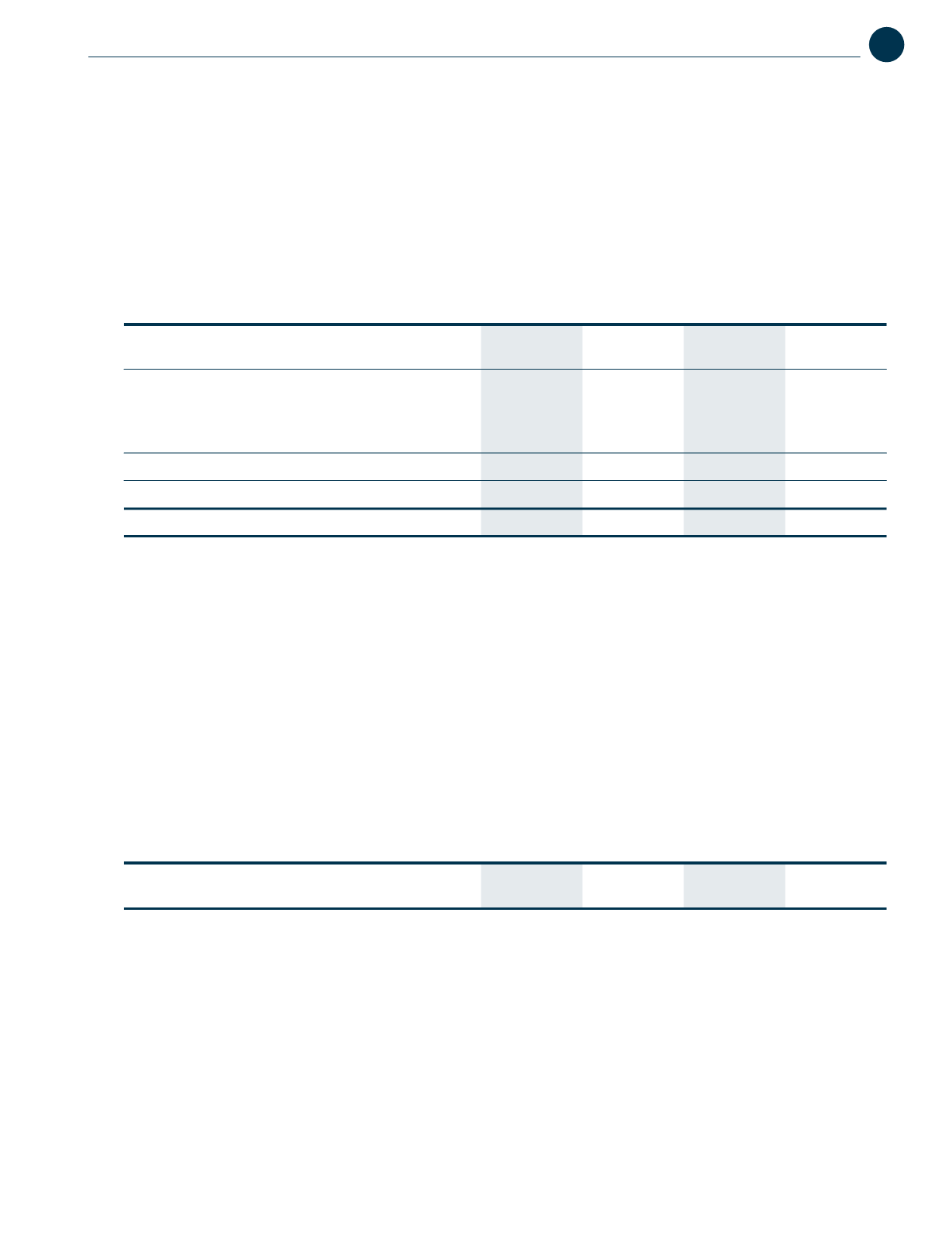 Annual Report 2017
169
Notes to the
financial statements
31 march 2017
14. Investment properties
Group
Company
2017
2016
2017
2016
RM'000
RM'000
RM'000
RM'000
Cost
At 1 April 2016/2015 and 31 March
96,572
96,572
3,408
3,408
Accumulated depreciation
At 1 April 2016/2015
26,475
24,715
241
207
Charge for the year
1,633
1,760
34
34
At 31 March
28,108
26,475
275
241
Net carrying amount
68,464
70,097
3,133
3,167
Fair value
78,790
77,277
3,830
3,830
(a)
The land title of a freehold land and building of the Group with a net book value of approximately RM49,777,000 (2016:
RM50,922,000) is pledged as securities for certain unutilised credit facilities of the Group.
(b)
Factory buildings of a subsidiary, Percetakan Keselamatan Nasional Sdn. Bhd. with a net book value of RM6,412,665
(2016: RM6,497,835) are situated on a piece of leasehold land which will expire on 29 September 2086.
(c)
The fair value of the investment properties during the year was determined based on comparison approach. The fair
value of the properties as at 31 March 2017 and 31 March 2016 are based on valuation carried out by professional
independent valuers, Messrs Hatta & Associates Sdn. Bhd..
(d)
Rental income generated from and direct operating expenses incurred on income generated from investment properties
are as follows:
Group
Company
2017
2016
2017
2016
RM'000
RM'000
RM'000
RM'000
Rental income
5,278
5,928
681
682
Direct operating expenses
2,583
2,508
211
172