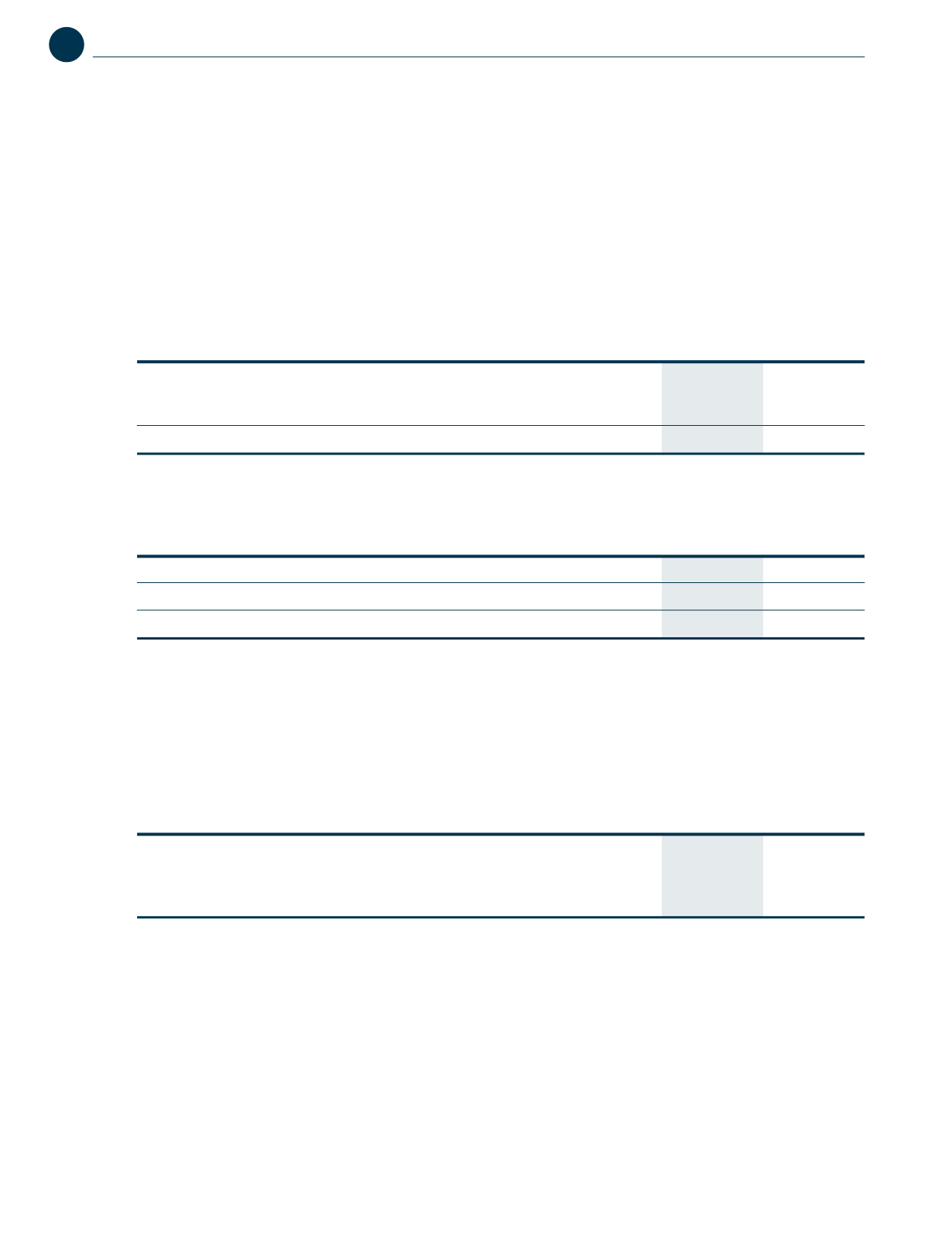 Kumpulan Fima Berhad
(11817-V)
186
Notes to the
financial statements
31 march 2017
27. Retirement benefit obligations (cont'd.)
(b)
The amounts recognised in the profit or loss are as follows:
Group
2017
2016
RM'000
RM'000
Current service cost
199
19
Past service cost
-
(19)
Interest cost
85
69
Total, included in employee benefits expense (Note 6)
284
69
(c)
The principle assumptions used by the foreign subsidiary in Indonesia in determining employee benefits liability as of
31 March 2017 and 2016 are as follows:
2017
2016
Discount rate
7.8%
8.7%
Annual salary increase
7.0%
7.5%
Retirement age
55
55
The discount rate is determined based on the values of AA rated corporate bond yields with 3 to 15 years of maturity,
converted to estimated spot rates.
Significant actuarial assumptions for determination of the defined benefit obligation are discount rate and expected
salary increase. The sensitivity analysis below has been determined based on changes to individual assumptions, with
all other assumptions held constant.
2017
2016
RM'000
RM'000
A 1 per cent decrease/increase in discount rate will increase/ decrease the defined
benefit obligation by
143
121
A 1 per cent increase/decrease in expected salary growth will increase/decrease the
defined benefit obligation by
129
104
The sensitivity analysis presented above may not be representative of the actual change in defined benefit obligation as
it is unlikely the change in assumptions would occur in isolation of one another as some assumptions may be correlated.
The methods and types of assumptions used in preparing the sensitivity analysis did not change compared to the
previous year.