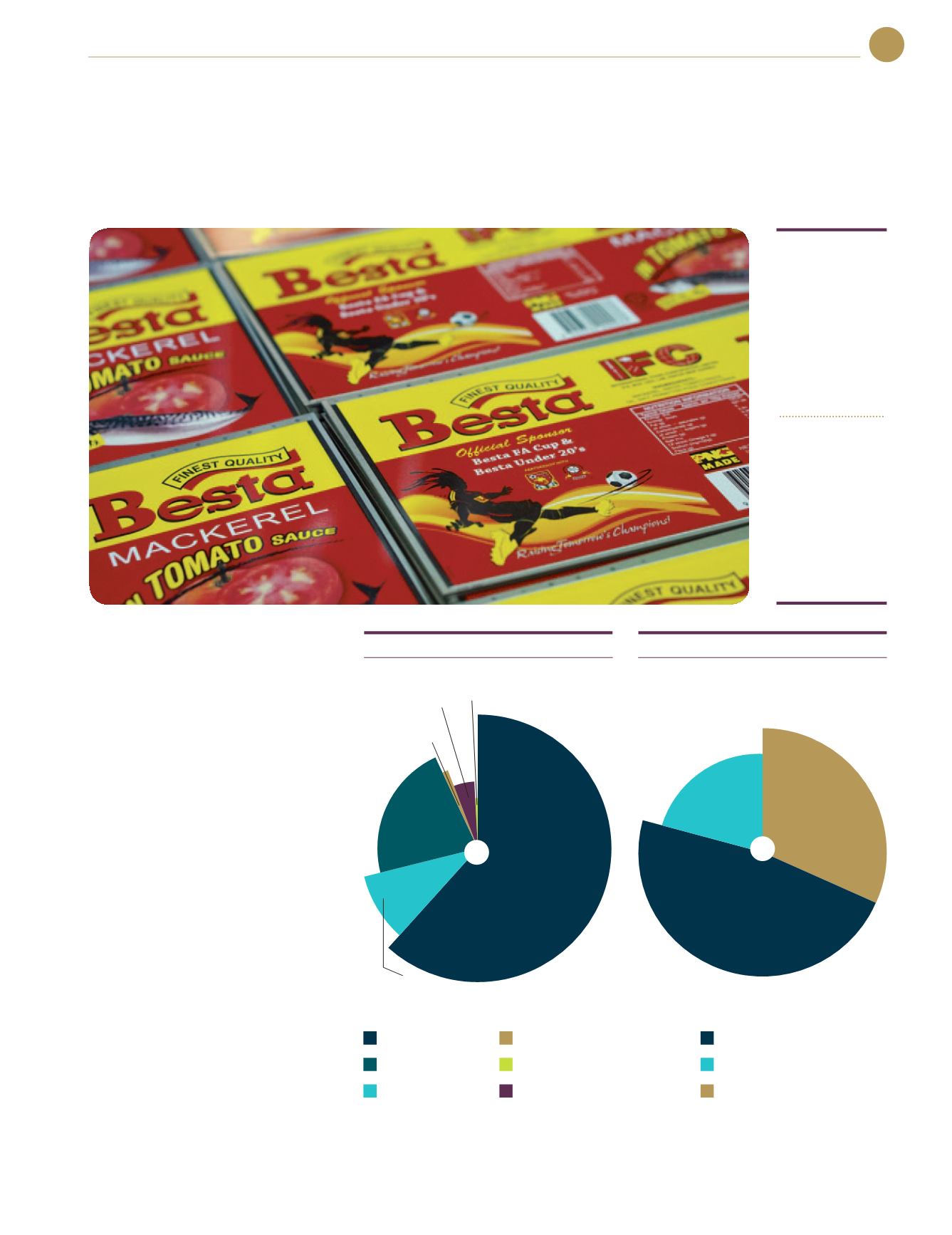 Annual Report 2017
47
Contributing
20.9%
of total
group Revenue
Contributing
7.7%
of total
group PBT
FOOD
DIVISION
Food Division realized a 29.2% growth
in revenue to RM114.26 million from
RM88.42 million last year. PBT also
improved 38.1% y-o-y to RM6.52 million,
marking significant value growth for the
Group.
Our PNG subsidiary, International
Food Corporation Limited ("IFC") has
performed particularly well and continues
to represent a strong earnings driver
for the Group. IFC managed to sustain
strong volume and revenue growth in
the tuna segment for both the local and
export markets. Compared to last year,
exports of tuna products to the European
Union, IFC's major export destination,
have more than doubled both in terms of
volume and value. The favourable growth
in this segment had largely offset the flat
growth of the mackerel segment which
grew 3.4% volume-wise but declined
3.9% regarding value. The challenge now
is to build on the upward momentum of
the tuna segment through strengthening
and broadening of customer base and
expansion into new markets.
revenue contribution by product
PRODUCT VOLUME BY CARTON
22.1%
1.1%
4.9% 0.6%
280,593
61.8%
122,360
9.5%
Tuna-Domestic
Mackerel
Tuna-Export
Tuna-Loin
Mackerel
Tuna-Whole
Round
Tuna-In
House (Local)
Tuna-Export Can
Fishmeal
187,378