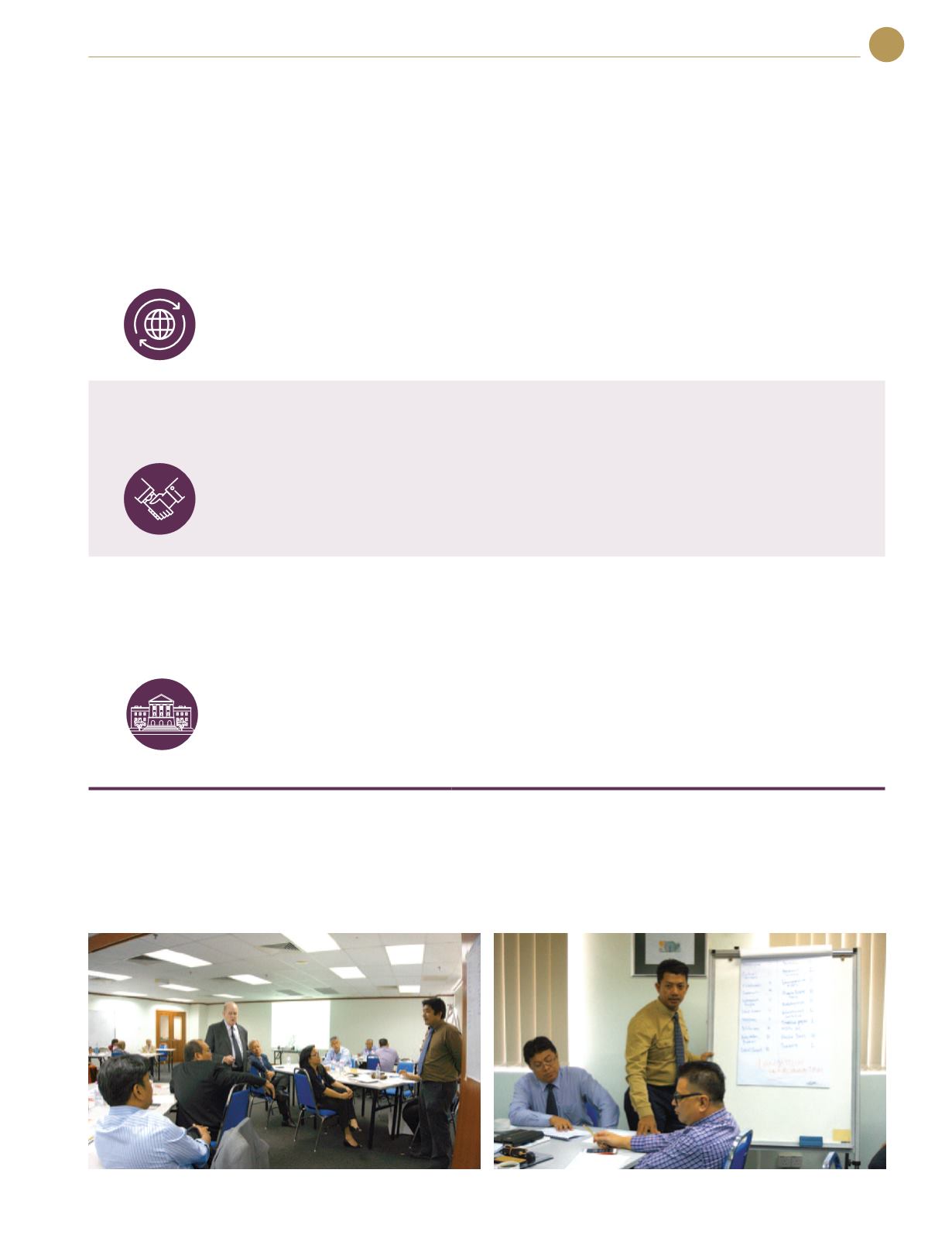 Annual Report 2017
53
SUSTAINABILITY
REPORT 2017
Memberships &
associations
• Advancing industry specific
matters with policymakers and
other key stakeholders
Our memberships provide a forum for us to promote and defend
our interests in the broader industry context, to learn from and to
benefit from their contribution.
Further, our participation and membership in various associations
ensures that we stay in touch with current and anticipated
developments.
Suppliers
• Quality control
• Business ethics
• Training & support
• Supply chain transparency
• Sustainability requirements
We require our suppliers to live up to good social and environmental
standards. We also know that our suppliers expect us to conduct
our business fairly and honestly, and establishing trust and long-
term relationships are essential.
Collaborating with suppliers to secure long-term availability of
materials and to pursue future opportunities.
National and local
governments
• Compliance & regulations
• Land issues
• Level 'playing fields' for all
sectors
• Local economic development
programmes
• Corporate Responsibility
initiatives
• Licence to operate
• Industry specific matters
We are often a major economic contributor to the local and national
jurisdictions in which we operate. Our tax and other contributions
enable governments to develop and maintain public works, services
and institutions.
We proactively engage the government and regulators on policy
matters at local, provincial and federal levels and provide support
of national agendas.
SUSTAINABILITY GOVERNANCE
During the year, we established an internal Group Sustainability Committee made up of representatives from the Boards of the
Company and its listed subsidiary Fima Corporation Berhad and members of Group management to oversee how the Group's
sustainability programs support business goals and aspirations, and monitor the progress thereof.