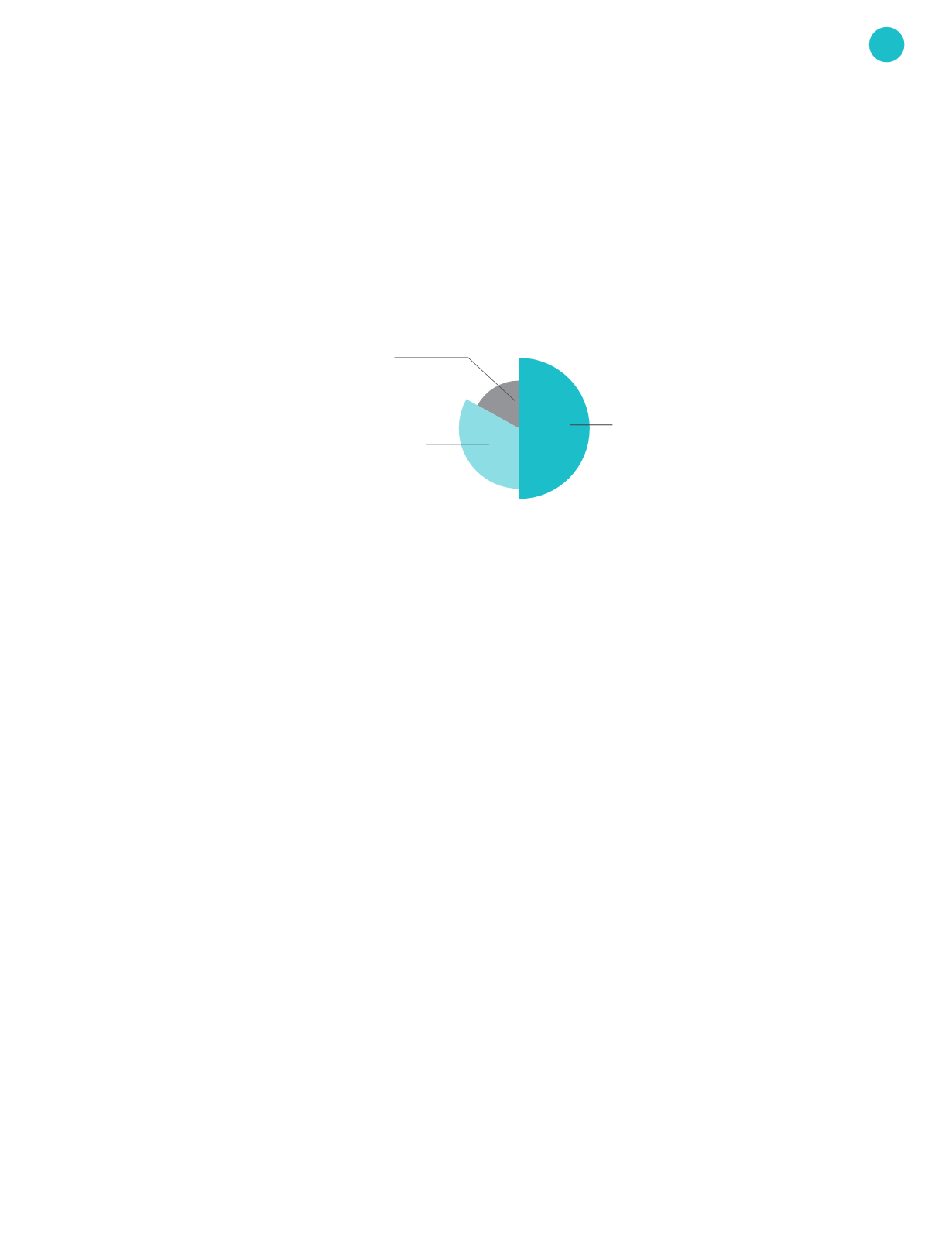 Annual Report 2017
73
1.2 Composition and Board Balance
The Board currently comprises one (1) Independent and Non-Executive Chairman, one (1) Group Managing Director
(Executive and Non-Independent), one (1) Senior Independent Non-Executive Director, one (1) Independent Non-Executive
Director and two (2) Non-Executive and Non-Independent Directors, which is in compliance with Paragraph 15.02 of the
Bursa Malaysia's Main Market Listing Requirements ("MMLR") as more than one third of its members are independent
directors.
A balanced composition of independent directors enables an effective and objective check and balance on the Board's
deliberation and decision making. The composition of the Board is further enhanced in terms of gender diversity. This is
evident where two (2) out of six (6) Directors are women.
The Board, through the Nomination and Remuneration Committee, annually examines its size and composition to ensure
its overall effectiveness. As part of the Nomination and Remuneration Committee's oversight of Board succession
planning, it is also responsible for identifying suitable candidates to fill Board and key management personnel vacancies
as and when they arise, or to identify candidates to complement the existing Board, and make recommendations to
the Board on their appointment. At present, the Company does not have a formal gender diversity policy. Based on the
Group's needs and circumstances, the Board is of the opinion that it is important to recruit and retain the best available
talent regardless of gender. Through this, the Nomination and Remuneration Committee will assess candidates against a
range of criteria, which among others, include background, experience, professional qualifications, personal quantities,
relevant skills and expertise, taking into account the Group's strategic direction and competencies required by the
position.
During FYE2017, there was no new appointment of Directors to the Board of KFima. The Board is satisfied with the
current diversity and is of the view that the size and composition of the Board, given the scope and nature of the Group's
operations, is balanced with appropriate mix of knowledge, skills, attributes and core competencies to enable the Board
to effectively discharge its responsibilities and perform its functions.
The profile of each Director is presented in the Profile of Directors on pages 16 to 21 of the Annual Report.
1.2.1 Segregation of the Positions of Chairman and Group Managing Director
In KFima, there is a clear division in responsibilities between the Chairman and the Group Managing Director
("Group MD"). The Chairman and the Group MD are separate persons, ensuring an appropriate balance of powers,
increased accountability and greater capacity for the Board to make independent decisions.
Chairman
Tan Sri Dato' Ir. Muhammad Radzi bin Haji Mansor, an Independent Non-Executive Director, helms the Board of
Directors as Chairman. He is responsible for the leadership and governance of the Board, facilitating effective
contribution by all Directors, and promoting constructive relations within the Board and between the Board and
senior management. He also oversees, guides, advises and provides support to the Group MD, particularly on
strategic matters with respect to the Group's long-term growth. The Chairman's role also includes ensuring that
the Board is provided with the accurate, timely and clear information of the Group's operations and strategies to
assist in the discharge of the Board's duties and responsibilities. He encourages effective dialogues between the
shareholders, Board members and Management. The role of the Chairman is clearly outlined in the Company's
Board Charter.
statement on
corporate governance
independent non-
executive directors
non-independent
non-executive
directors
executive non-
independent directors
50.00%
33.33%
16.67%