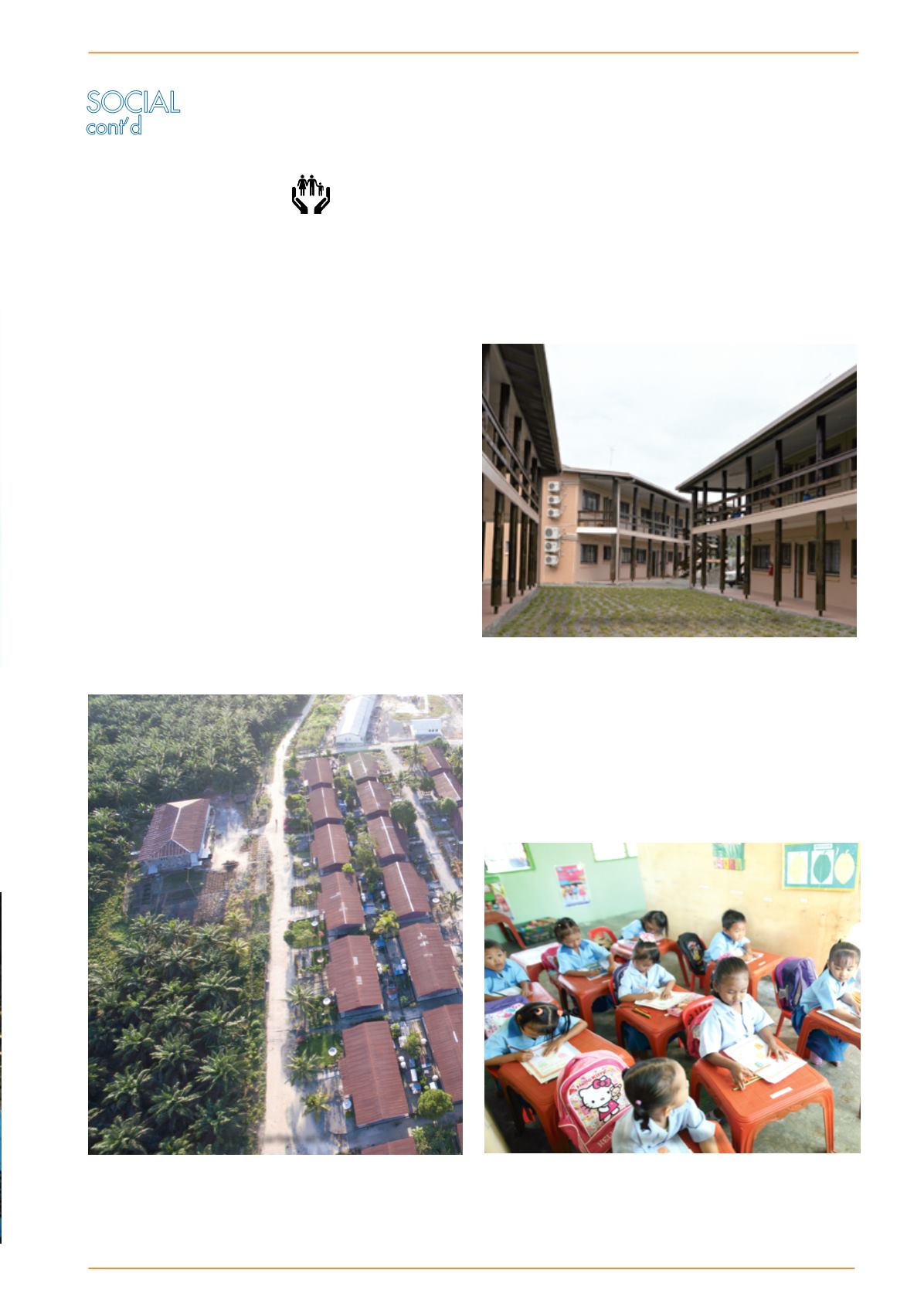 page
51
KUMPULAN FIMA BERHAD
(11817-V) |
Annual Report
2016
KFima's Employees' Share Scheme which has had a
very strong take-up rate since its launch in 2011 are
helping our employees to relate directly to the overall
performance of the Group and to eventually realize gains
from the appreciation on the value of KFima's shares.
Benefits and Welfare
The Group's compensation structure includes
fixed and variable components depending on the
employee's job grade. Each location within the Group
has its own locally defined employee benefit schemes.
For eligible employees, these include:
•
contributions to retirement fund;
•
medical benefits for outpatient, specialist and
hospitalization treatment for employees, spouse
and eligible children;
•
group term life and personal accident insurance;
•
our Indonesian subsidiary, PTNJL provides free
transportation for the workers' children to nearby
local schools. There is also a clinic and crèche at
the estate to cater to the needs of the plantation
staff and workers; and
•
provision of housing together with clean water
and sanitation to our plantation workers.
During the year, a review of the Group's Scheme of
Service was undertaken to address identified gaps in
our HR policies, practices and benefits.
IFC expatriate housing complex in PNG
Schools at PTNJL
Worker's quarters at PTNJL
During the year, the
Manufacturing and Bulking
Divisions
continued to provide financial aid to
children of employees to help them pursue their
tertiary education in institutes of higher learning in
Malaysia. The Bulking Division had also maintained
its long-standing tradition of rewarding cash incentives
to children of employees who have excelled in the
UPSR, PT3 and SPM examinations.