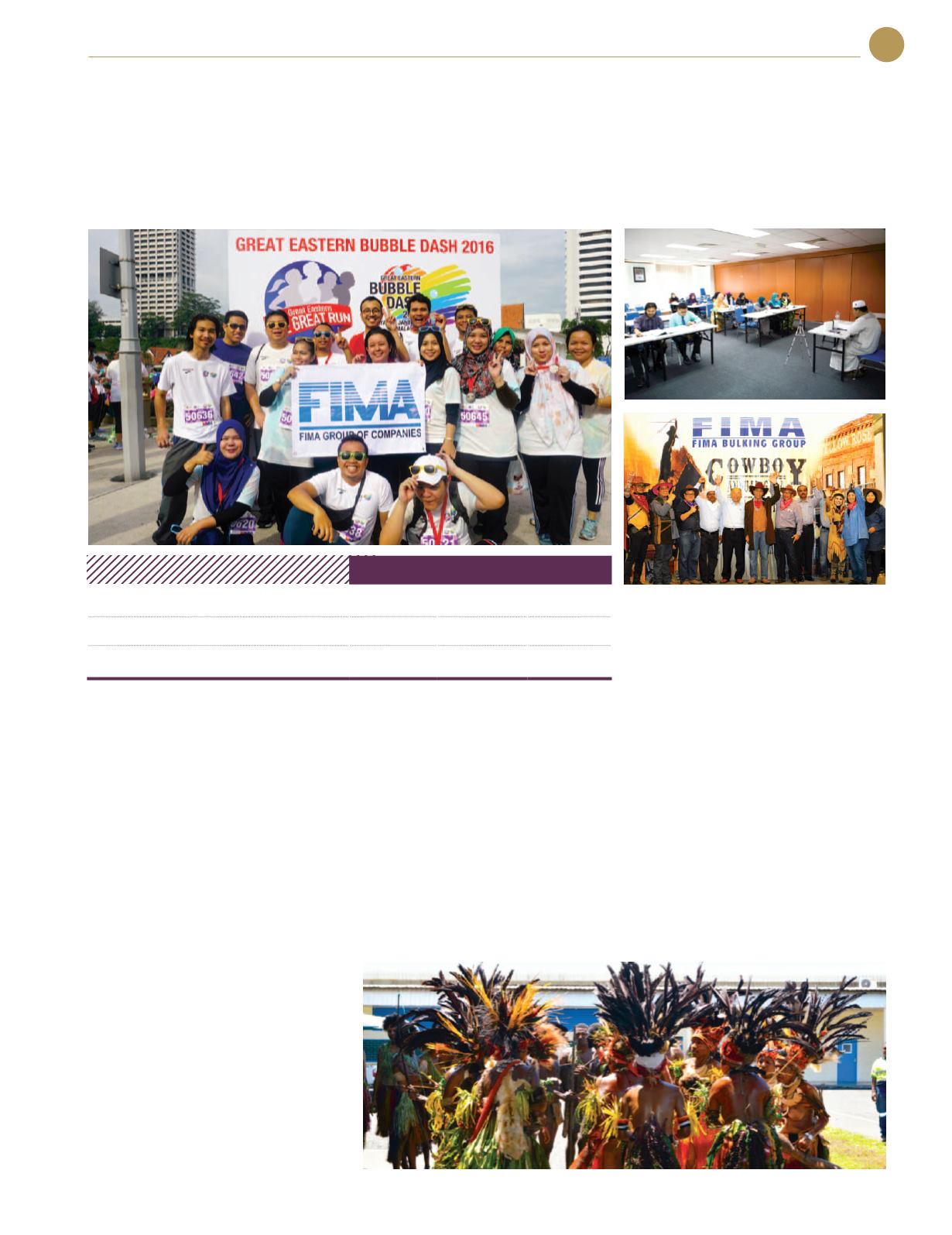 Annual Report 2017
67
feedback, sharing ideas, identify avenues
for improvement and to recognize
individual training and development
needs. Based on performance and
contribution, the employees are
rewarded through increments, bonuses
or promotions.
FREEDOM OF ASSOCIATION
We respect our employees' right of
freedom of association and the right
to join unions as well as the right to
collective bargaining in accordance
with local laws. As at 31 March 2017, 349
Group employees are represented by
labour unions or works councils. Our
collective bargaining agreements with
these representative groups contain
provisions covering grievance and
discipline processes, paid time off,
paid maternity leave and collectively
bargained severance and separation
benefits. Other negotiated terms and
conditions of employment contained
in our collective agreements include,
among others, matters such as wages
and performance management.
During the year, the Group did not
experience any situations with the unions
that resulted in work stoppage.
HUMAN RIGHTS
We are against any forms of forced
labour and underage workers and we
rigorously enforce these principle at all
Malaysia Indonesia
Total
Total Number of Employees
843
1,274
2,117
Unionized Employees
161
188
349
% of Unionized Employees
19%
15%
16%
our places of work. Each employee's
profile and identity document is
maintained in our HR data system and
we continuously monitor compliance
with the minimum legal working age
requirements enforced by the local
authorities in the countries where we
operate our businesses. All employees
work on their own free will and without
coercion. During the year, there has been
no incidence of child or forced labour in
the Group.
BENEFITS AND WELFARE
The Group's compensation structure
includes fixed and variable components
depending on the employee's job grade.
Each location within the Group has its
SUSTAINABILITY
REPORT 2017