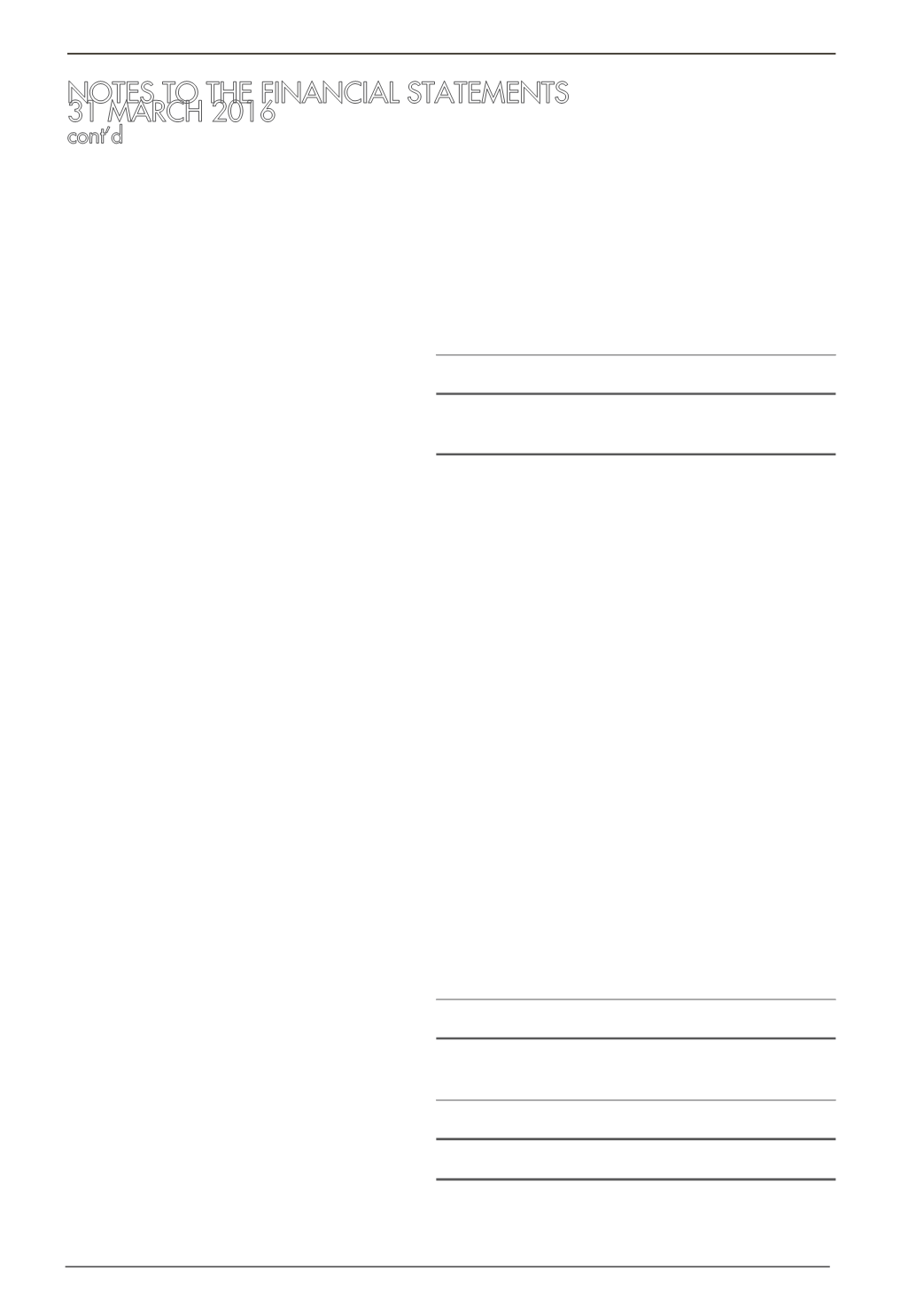 page
148
KUMPULAN FIMA BERHAD
(11817-V) |
Annual Report
2016
17. INVESTMENTS IN ASSOCIATES
Group
Company
2016
2015
2016
2015
RM'000
RM'000
RM'000
RM'000
Unquoted shares, at cost
12,251
12,251
2,251
2,251
Share of post acquisition results
34,408
33,884
-
-
46,659
46,135
2,251
2,251
Represented by:
Share of net assets
46,659
46,135
2,251
2,251
Details of the associates are described in Note 41.
The financial statements of the associates are coterminous with those of the Group, except for Giesecke
& Devrient Malaysia Sdn. Bhd. ("G&D") which has a financial year end of 31 December to conform with
its holding company's financial year end. For the purpose of applying the equity method of accounting,
the financial statements of G&D for the year ended 31 December 2015 have been used and appropriate
adjustments have been made for the effects of transactions between 31 December 2015 and 31 March
2016.
Summarised financial information in respect of Marushin Canneries (Malaysia) Sdn. Bhd. ("Marushin")
and G&D is set out below. The summarised financial information represents the amounts in the financial
statements of the associates and not the Group's share of those amounts.
(i) Summarised statement of financial position
Marushin G&D
2016
2015
2016
2015
RM'000
RM'000
RM'000
RM'000
Assets and liabilities
Current assets - Inventories
38,094
21,996
56,619
49,872
Current assets - Others
12,572
10,250
17,471
17,471
Non-current assets
- Property, plant and equipment
2,086
1,982
191,285
191,721
Non-current assets - Others
397
382
4,171
4,171
Total assets
53,149
34,610
269,546
263,235
Current liabilities
27,933
7,200
44,377
37,739
Non-current liabilities
510
-
23,976
32,060
Total liabilities
28,443
7,200
68,353
69,799
Net assets
24,706
27,410
201,193
193,436