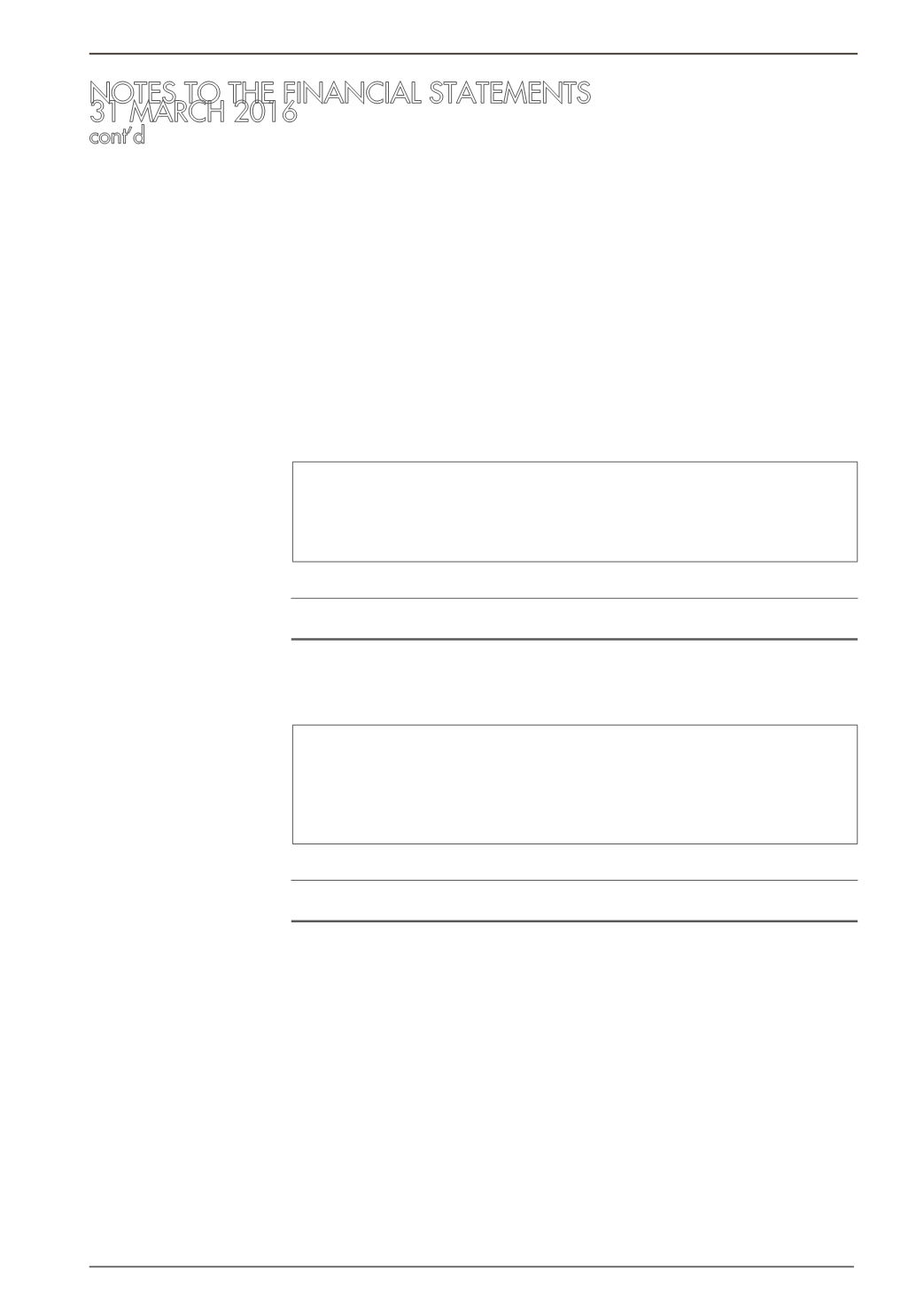 page
157
KUMPULAN FIMA BERHAD
(11817-V) |
Annual Report
2016
25. OTHER RESERVES (CONT'D)
Capital
reserve
arising
Foreign Employee
from
Asset
currency
share
bonus
Capital revaluation translation
option issue in
Company
reserve
reserve
reserve
reserve subsidiary
Total
RM'000
RM'000
RM'000
RM'000
RM'000
RM'000
2016
At 1 April 2015
-
21,065
-
4,560
-
25,625
Grant of equity-settled
share options
-
-
-
228
-
228
Share options
exercised
-
-
-
(361)
-
(361)
-
-
-
(133)
-
(133)
At 31 March 2016
-
21,065
-
4,427
-
25,492
2015
At 1 April 2014
-
15,162
-
5,224
-
20,386
Grant of equity-settled
share options
-
-
-
427
-
427
Revaluation
-
5,903
-
-
-
5,903
Share options
exercised
-
-
-
(1,091)
-
(1,091)
-
5,903
-
(664)
-
5,239
At 31 March 2015
-
21,065
-
4,560
-
25,625
The nature and purpose of each category of reserve are as follows:
(a) Asset revaluation reserve
The asset revaluation reserve is used to record increases in the fair value of freehold land and buildings
and decreases to the extent that such decreases relates to an increase on the same asset previously
recognised in equity.
(b) Foreign currency translation reserve
The foreign currency translation reserve is used to record exchange differences arising from the
translation of the financial statements of foreign operations whose functional currencies are different
from that of the Group's presentation currency. It is also used to record the exchange differences
arising from monetary items which form part of the Group's net investment in foreign operations, where
the monetary item is denominated in either the functional currency of the reporting entity or the foreign
operation.