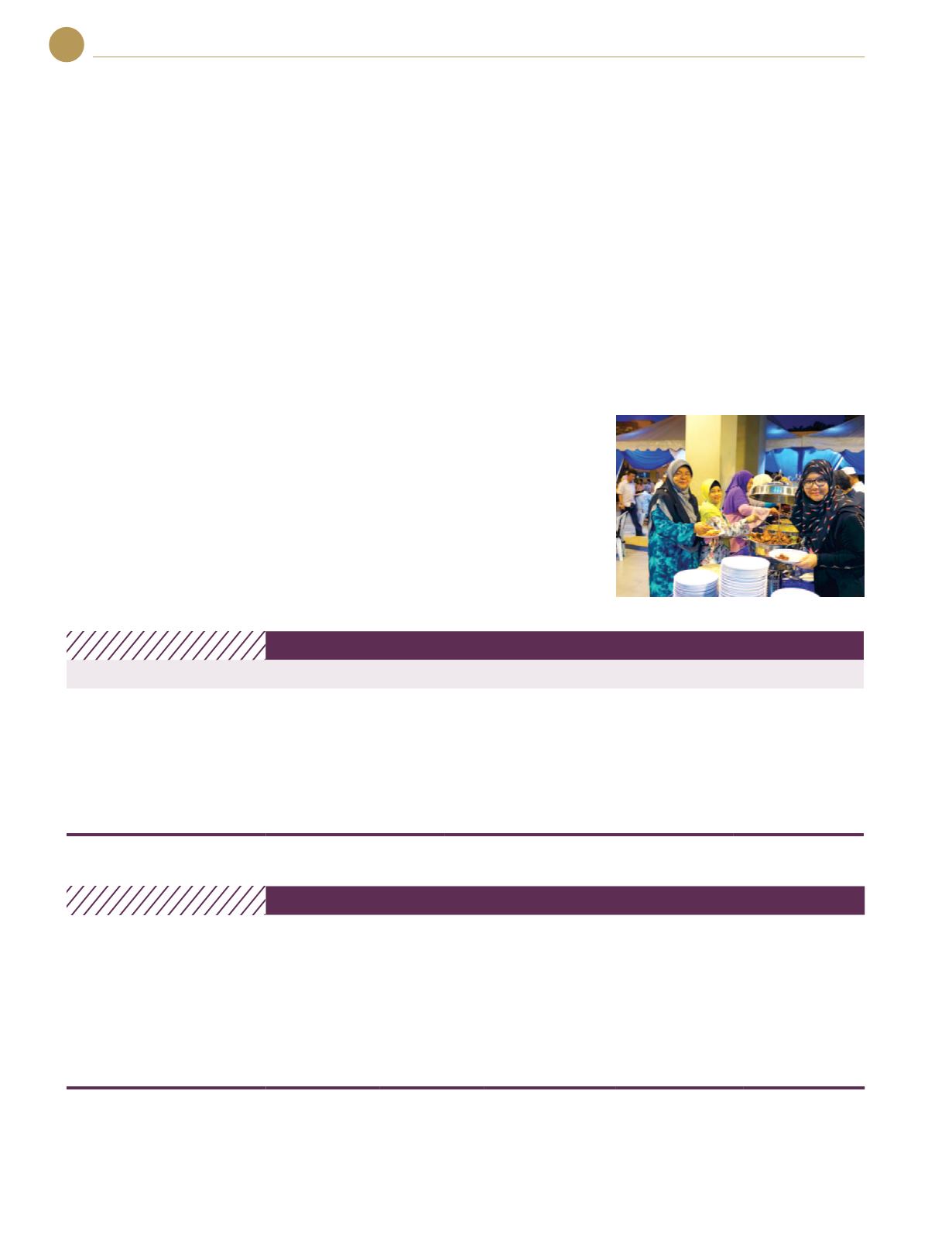 Kumpulan Fima Berhad
(11817-V)
66
EMPLOYEE DEVELOPMENT AND
ENGAGEMENT
We recognise the importance of
engaging, motivating, training and
supporting our people. We strive to
develop our employees to reach their
maximum potential through training,
job rotation and internal promotion
opportunities. Training allocation is
available annually for our employees
to participate in internal or external
workshops and seminars. We believe
that a mixture of both internal and
external training develops targeted skills
and knowledge for a specific role.
Apart from training,
Bulking Division
has
long provided education aid to its eligible
employees in their pursuit of higher
education and/or job-related certification
to equip them with the necessary skills
and knowledge relevant to their day-to-
day role.
All new employees undergo an induction
program which helps them to familiarise
with all aspects of the Company and the
Group, understand the responsibilities of
their new role, the culture of our business,
the processes they need to follow as
well as our expectations for ethical
conduct. They will also be provided with
the Employee Handbook before, or as
soon as they start their new job. This
Handbook provides new employees
with information about their conditions of
employment as well as the standards of
professional behaviour expected.
Average Training Hours Per Employee
FYE
2016
2017
GENDER
Male
Female
Male
Female
Senior Management
9.6
35.0
19.1
28.3
Middle Management
7.9
12.0
14.6
24.6
Executive
3.9
10.4
7.3
14.4
Non-Executive
0.6
0.2
0.7
1.1
Head Office
Plantation Manufacturing
Food
Bulking
Senior Management
-
-
-
-
-
Management
-
1
-
-
-
Executive
1
1
1
1
1
Non-Executive
-
485
63
213
20
Average Head Count
65
1,554
345
933
145
Division Turnover Rate (%)
2%
31%
19%
23%
14%
We also set annual Key Performance
Indicators (KPIs) for our employees
that reflect critical success factors in
their career development. This formal
performance and career development
reviews take place once a year at the
end of the financial year. It also serves
as an effective communication platform
between employer and employee for
TOTAL NUMBER OF EMPLOYEE TURNOVER
SUSTAINABILITY
REPORT 2017
16.3% of the Group's total employee turnover relates to abscondments in the Plantation Division. The majority of employees who
absconded are engaged in physical labour where traditionally the employee turnover has been high. In other cases, the Group
believes that the high rate of non-executive employees leaving voluntarily across the divisions has to do with the mobility of labour.