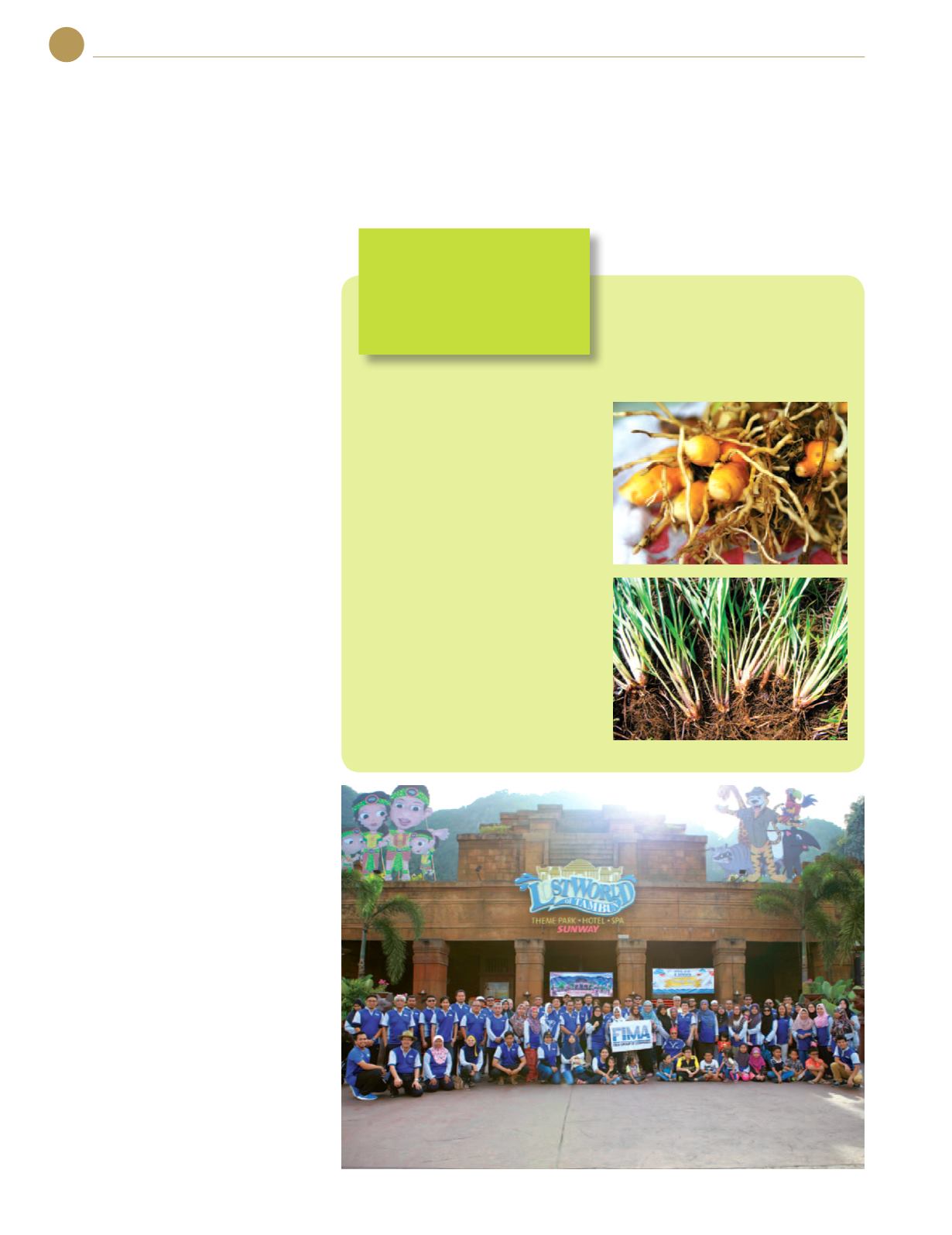 Kumpulan Fima Berhad
(11817-V)
68
own locally defined employee benefit
schemes. For eligible employees, these
include:
• contributions to retirement fund;
• medical benefits for outpatient,
specialist and hospitalization treatment
for employees, spouse and eligible
children;
• group term life and personal accident
insurance;
• our Indonesian subsidiary, PTNJL
provides free transportation for
the workers' children to nearby
local schools. There is also a clinic
and crèche at the estate which is
subsidised by the company that caters
to the needs of the plantation staff
and workers. The provision of these
facilities has enabled women to join
PTNJL's workforce; and
• provision of housing together with
clean water and sanitation to our
plantation workers.
During the year, the
Bulking Division
continued its long-standing tradition of
rewarding children of employees who
have excelled in the UPSR, PMR and
SPM examinations with cash incentives.
KFima's Employees' Share Scheme
which expired on 17 November 2016 had
a healthy take-up rate and thus helps
create ownership amongst employees
and build a direct relationship between
performance and reward.
Employees are also encouraged to
participate in numerous activities
organised by Kelab Sukan Fima
including, among others, monthly Tafsir
Al-Quran classes, Tazkirah Ramadhan,
Ramadhan Iftar function, Hari Raya Open
House and potluck and Fima Family Day
2017. Family days, weekend retreats,
sport activities and festive gatherings
were also regularly organized at the
divisional level.
A new project has been rolled out
during the year at the Group's estates
in Johor. At Ladang Ayer Hitam, estate
management has allocated 0.25 acres
of land plus resources such as seeds
and fertilizer for the employees to
cultivate lemongrass, chillies, ginger
and turmeric (kunyit). Meanwhile in
Ladang Kota Tinggi, employees use
the land to grow bananas and corn
(when in season) in addition to leafy
vegetables. At the end of the harvest,
they get to take their produce home
for their own consumption.
"The project fosters a sense of
mutual cooperation and respect
with employees coming together to
share a common interest. They take
immense pride in their little patches
of green - which is certainly good for
the morale."
Rashidi bin Mohd Yazid,
Estate Manager Ladang Ayer Baloi
A healthy
SHADE OF
GREEN
SUSTAINABILITY
REPORT 2017