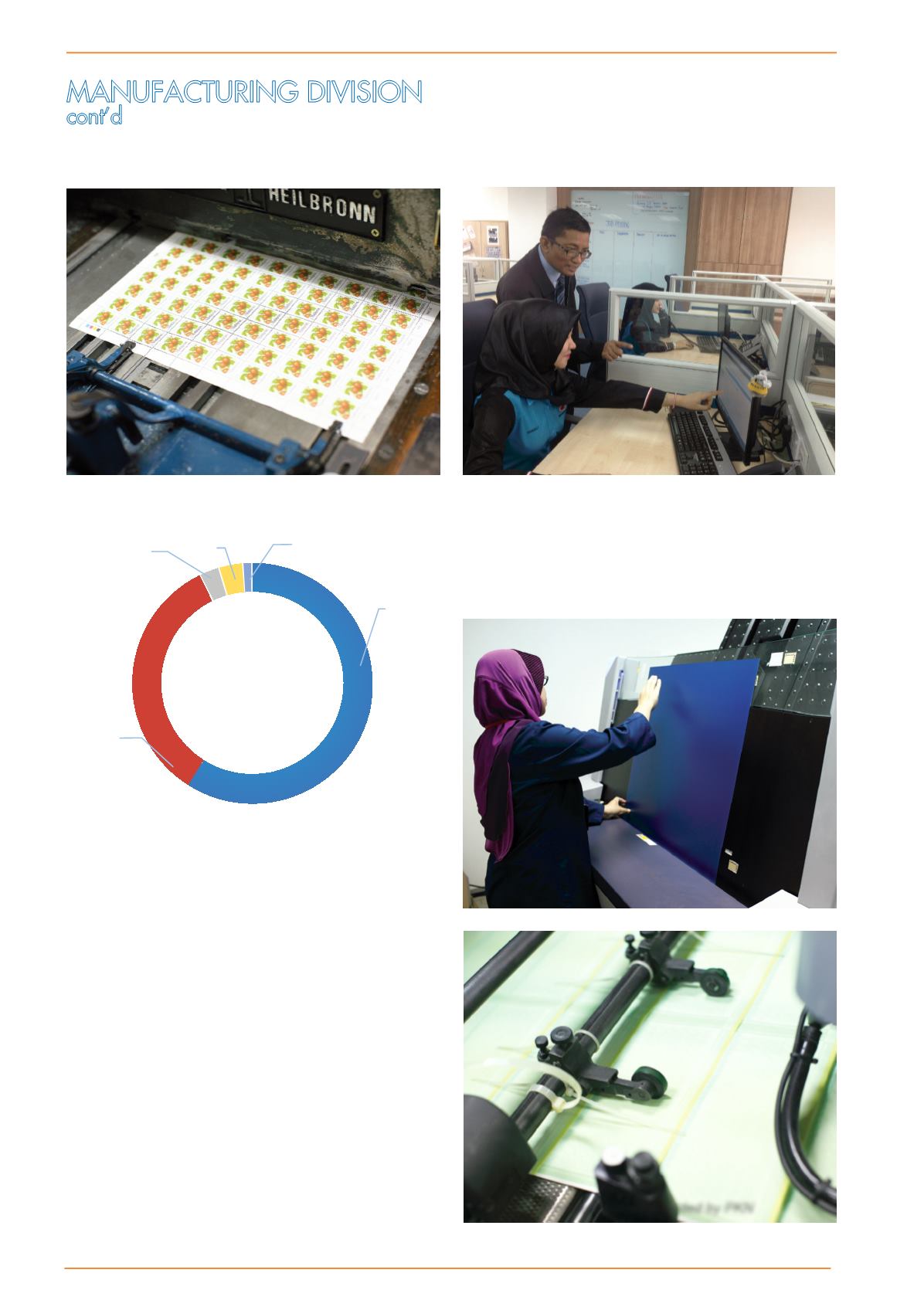 page
26
KUMPULAN FIMA BERHAD
(11817-V) |
Annual Report
2016
The markets in which the Division operates are
characterised by rapidly changing technologies and
customer requirements. The security and identity
documents markets, in particular, are increasingly
seeking complete integrated solutions to facilitate
faster time-to-market personalization and issuance
processes. Another set of challenges relate to the highly
competitive landscape of these markets. Emerging
and traditional competitors are exerting pressure in
particular segments and compressing margins.
We expect the current financial year to be a challenging
one for the Division in view of the expiration of the
contract to supply certain travel documents in Q3 of
FYE2017. The Division intends to address these
business model shifts and challenges by developing
new revenue streams, product innovation to ensure we
are able to meet our clients' evolving requirements; as
well as expanding into new sectors with our strategic
partners. Our differentiation lies in our strong track
record of collaboration with customers and partners,
our expertise in project management as well as superior
support service.
Revenue Contribution by Products (%)
Licences
32%
Confidential
3%
Certificates
& Passes
3%
Others
5%
Travel
Documents
57%
Printing of postage stamps
PKN Technical Support
Printing services provided by PKN