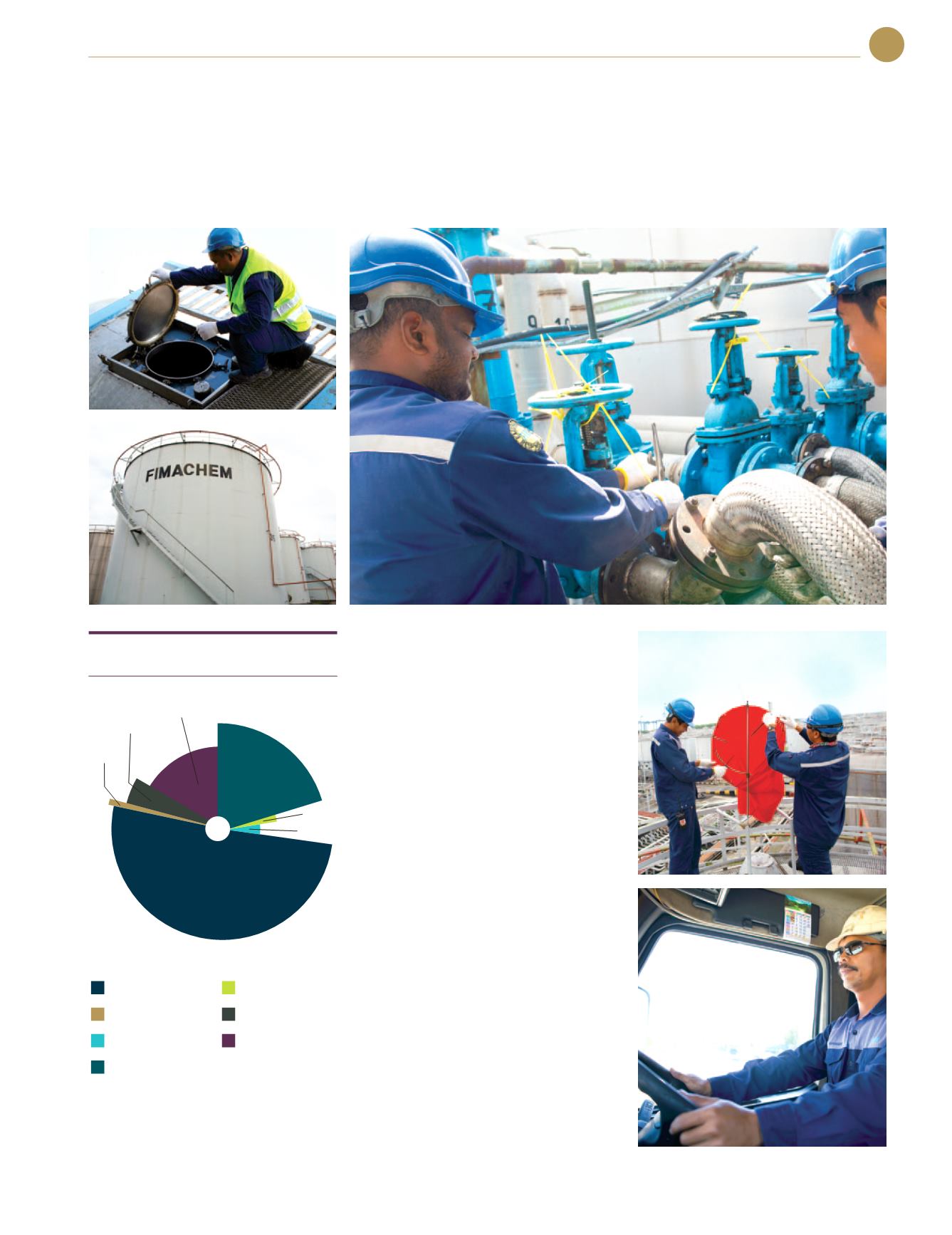 Annual Report 2017
45
BULKING
DIVISION
product throughput
385,290
124,746
31,068
5,094
34,287
16,805
154,361
We continued to refurbish and upgrade
our terminal infrastructure as part of an
ongoing commitment to improve the
efficiency of our facilities, enhance our
product handling equipment and IT
system to meet customers' needs. We
also continuously evaluate opportunities
to add storage capacity, services and
increase access to our terminals to
capture new revenue streams and
maintain our competitive edge.
Bulk liquid storage remains a
fundamentally solid business. The
underlying long-term demand for
commodities is good, and although
economic recovery will be slow, the
demand for moving commodities from
origin to destination is expected to grow.
The Division has the necessary market
presence, skills and the infrastructure to
provide storage and ancillary logistics
services along the commercial corridors
it serves and therefore, despite the
setbacks faced by the Division in
FYE2017, the Board is confident that
the Division would be able to return to
previous levels of growth.
(mt)
Edible Oil
Oleochemicals
Technical Fats
Industrial
Chemicals
Base Oil
Latex
Transportation